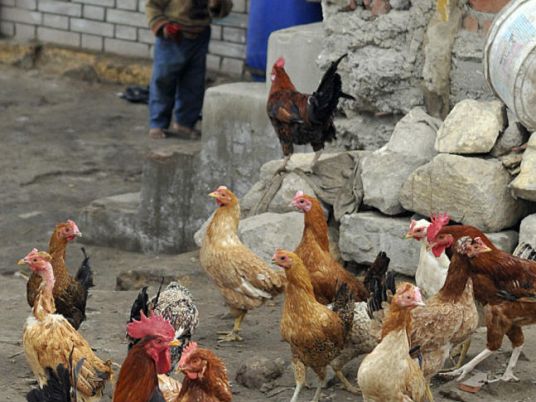 The international delegation monitoring the bird flu situation in Egypt said that the period from 2014 until March 2015 saw the outbreak of the virus in the country, pointing out that there have been new genetic mutations in the virus in Egypt between 2008 and 2010.
Recent months have seen a rise in the mutation of the virus and its ability to affect mammals. Therefore, the World Health Organization recommended in February to use a new vaccine using the Egyptian strain of the virus and called for transparency regarding information on the virus to help confront it.
The instability in Egypt during the past five years has resulted in a lack of progress in the fight against the virus, as well as lack of confidence between the veterinary services sector and poultry traders. The absence of coordination between the public and private sectors has contribute to the spread of the disease, the report prepared by the World Health Organization added.
Community outreach programs on the disease weakened during this period because laws were not implemented concerning the increase in the number of unlicensed poultry farms.
The international delegation called on Egypt to support the decisions needed to confront the disease, saying the disease is more difficult to confront in governorates.
The report recommended that the agriculture and health ministries, as well as the private sector, restructure the poultry industry to integrate unlicensed farms and reconsider compensation for owners of dead poultry.
The report criticized the breeding of birds at houses which contribute to the spread of the disease.
Edited translation from Al-Masry Al-Youm