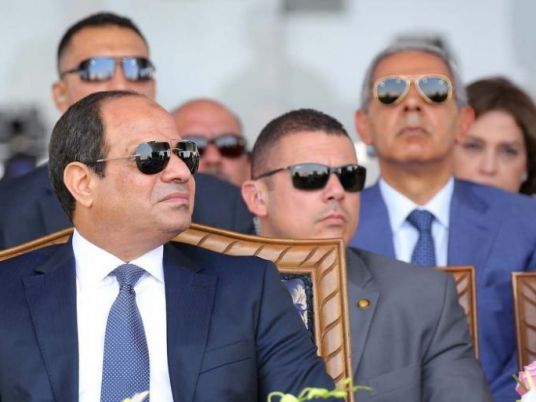 President Abdel Fattah al-Sisi on Monday ratified a law which stipulates that the National Electoral Commission (NEC) is an independent authority, located in Cairo, and can be moved to any place according to its staff's desire.
The board of the NEC consists of 10 members — one head and nine senior judges from the Sate Council, the Court of Cassation, the State Cases Authority, and several other judicial bodies.
The Commission is assigned to manage referendums, as well as parliamentary and presidential elections, and supervise the process of voting to guarantee integrity of elections.
Moreover, the NEC is to ensure citizens' right to vote in elections, and provide equal opportunities for candidates.
In the same context, the Commission will have the power to issue any necessary decisions to maintain security and order during any electoral process, and will undertake preparation operations for election booths outside Egypt for Egyptian expats.
The Commission will be also assigned to inform voters and political entities on the importance of participating in elections and referendums, with help from non-governmental organizations (NGOs) based in Egypt.
In July, a new law filed by the cabinet put an end to full supervision of judicial bodies. The coalition of 25-30 in the parliament criticized the law, stressing that it will end the integrity of elections in Egypt.