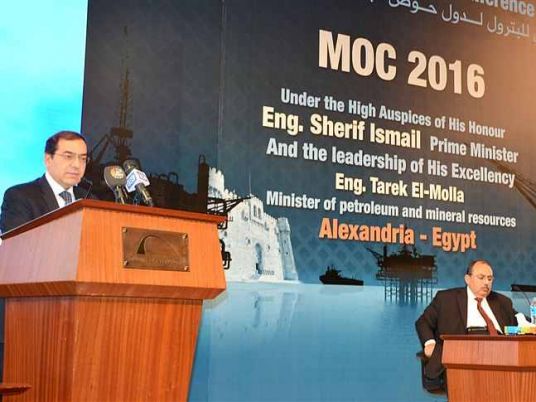 The Egyptian Petroleum Ministry has declared new oil excavations east of Gabal al-Zeit, in the Gulf of Suez.
Its production will reach 1,000 oil barrels per day, in addition to the one million feet of natural gas produced daily.
Preliminary reserves are estimated at 250 million barrels, subject to increase.
The news was sent to Petroleum Minister Tareq al-Molla in a report from Sherif Sousa, head of South of the Valley Holding Company, on developments at the Gabal al-Zeit well.
Production of the well is expected to reach 3,000 barrels per day, after perforation of all layers that contain the crude oil and conducting the necessary studies to facilitate the early production.
The "east of Gabal al-Zeit area" is affiliated to Vega Petroleum in Ras al-Esh area. It is located seven kilometers away from the nearest facilities of production.
Such recent positive outcomes have encouraged the British Company to resume its investment programs in its areas of privilege in Egypt, especially in the Gulf of Suez.
It intends to drill two more wells in Ras al-Esh, in addition to executing a detailed plan on excavation and developmental drilling in east of Gabal al-Zeit in light of the recent outcome.
Edited translation from Al-Masry Al-Youm