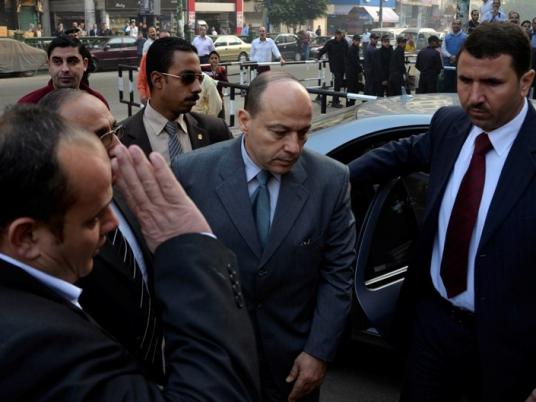 New Prosecutor General Talaat Abdallah announced Saturday that the "revolution prosecution" will begin work immediately to reopen investigations into the killings of demonstrators.
The announcement came during a meeting with judicial prosecutors in his High Court office in central Cairo, in his first press releases since taking office on Thursday. President Mohamed Morsy established the revolution prosecution in his decree Thursday in order to hold retrials of former regime officials accused of involvement in the killings of protesters during the 25 January revolution.
Abdallah said that members of the "revolution prosecution" will be chosen from attorney generals and investigating judges assigned by the Justice Ministry, adding that the cases will be held in the High Court.
He added that the re-trial of former regime figures will occur immediately if new evidence is discovered, citing Article 455 of the Criminal Procedure Code.
The revolution prosecution "is not competent alone in reinvestigations into the cases of killings of demonstrators," he said, "because the law did not limit the investigation to [the revolution prosecution]. It is supposed to be joined by the Public Prosecution in conducting investigations."