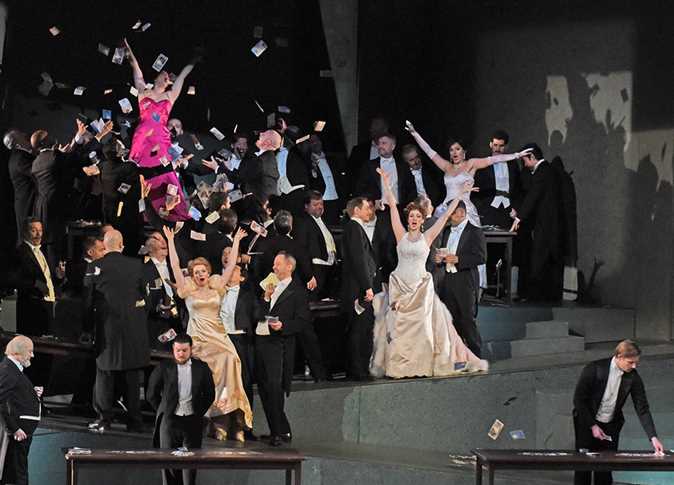 New York's Metropolitan Opera troupe is set to perform the opera "Manon" by the renowned French musician Jules Massenet at the Cairo Opera House on Saturday, October 26.
The awaited opera has five acts and will be performed under the supervision of Magdy Saber, Head of the Cairo Opera House.
The opera is inspired by the 1731 novel "The Knight Des Grieux and Manon Lescaut" by Antoine François Brisseaux. The story takes place in France, and the opera was first performed during the nineteenth century.
The story revolves around a young knight named Des Grieux who falls in love with a girl named Manon and proposes to her. The boy send his father a letter asking for his approval of the marriage.
The knight's friend, who is Manon's cousin, visits the girl in her house and asks to marry her instead of Des Gieux. The girl surprisingly accepts his proposal, and the story takes off.
Massenet studied (1842 – 1912) studied at France's Conservatory of Paris. He is known for his opera works colored by sharp theatrical sensibilities and subliminal tunes. Furthermore, he conducted several classical acts.