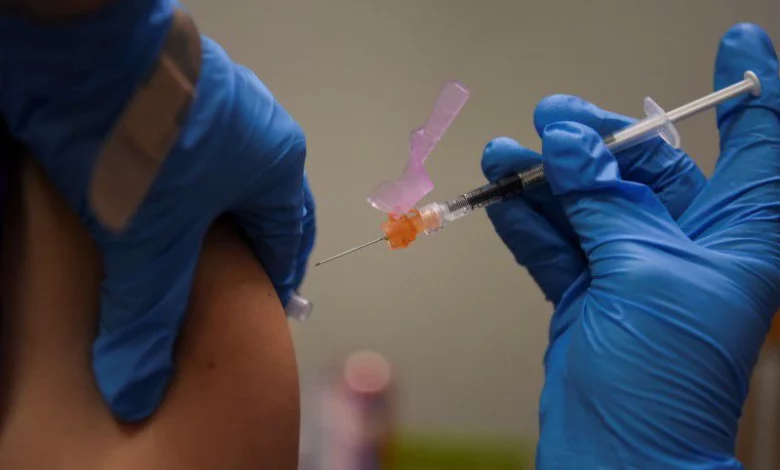 Minister of Higher Education and Acting Minister of Health, Khaled Abdel Ghaffar shot down claims that contracting the omicron coronavirus strain would lead to protection from other variants, stressing that there is no evidence for this so far.
"The world stopped tracking Omicron, because South Africa is one of the first countries in which the mutant appeared, and today it is telling the world good news that the mutant has begun to break sharply," Abdel Ghaffar said during a telephone interview with the "Al-Hekaya" program.
"It is expected that during January and February, the prevailing strain will shift to be Omicron, which is something we should not be afraid of because research, although it is incomplete, indicates that while Omicron is 300 times more prevalent the rate of admission of patients with the mutant to hospitals or deaths is less than the Delta mutant – it is not so severe that it leads to hospitalization," he added.
For the treatment protocol, Abdel Ghaffar said the death rate of coronavirus in Egypt has been decreasing as a result of updating the treatment protocols, in accordance with global treatment protocols.
"It is not documented that a person with Omicron will not be infected with the virus again or become immune to infection with other diseases," he continued.
According to Abdel Ghaffar, most of the coronavirus deaths last year were unvaccinated people.
"When we conducted a study in Egypt on the death rate of those who were not vaccinated with the coronavirus vaccine to encourage the unvaccinated, we found that 95 percent of the deaths of people with coronavirus last year were unvaccinated."

Global studies indicate that unvaccinated people are prone three times more than the rest of the vaccinated people to death, and 12 times more likely to be hospitalized than the vaccinated, he added.
Abdel Ghaffar said that those who have received the vaccination, even if hospitalized, have a much lower death rate  compared to the unvaccinated.
He stressed on vaccination and attention to precautionary measures.
The minister said that Egypt has received 122 million doses, has consumed more than 65 million and currently has about 65 million doses are available in Egypt so far.
Abdel Ghaffar said that Egypt had contracted to buy a drug launched by the Pfizer company. The treatment has the ability to control the virus and should be consumed in the first five days of infection with the virus to show a result.
He added that Egypt obtained enough quantity for 20,000 people, and two other companies have been contracted for coronavirus drugs, including AstraZeneca.