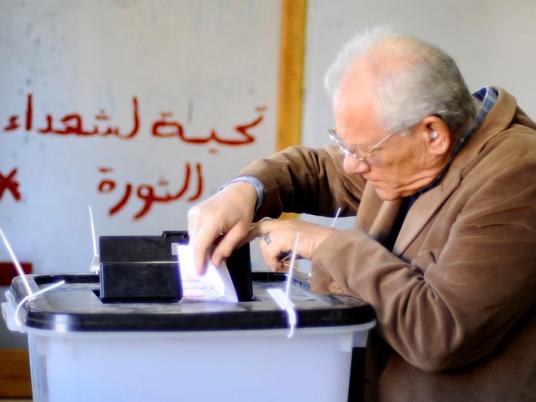 Hisham Mokhtar, spokesperson for the High Elections Committee, has said that there would not be any rules to regulate the campaigning for the referendum on the constitution.
"Any judge violating neutrality in supervising the referendum will be dismissed," he said. "We are no party in the political process."
Mokhtar denied excluding the 75 judges that have allegedly signed the Rabaa al-Adaweya statement. "We have not yet chosen the judges that will supervise the referendum," he said.
"Using religious slogans urging citizens to vote for or against is prohibited by the law on political rights," he said. "Nor does it allow citizens to vote outside their designated constituency."
He also said the committee was not asked to amend the law on political rights.
On Egyptians abroad, he said only a few have registered to vote, adding that the committee asked the Foreign Ministry to contact embassies for that purpose.
Edited translation from Al-Masry Al-Youm