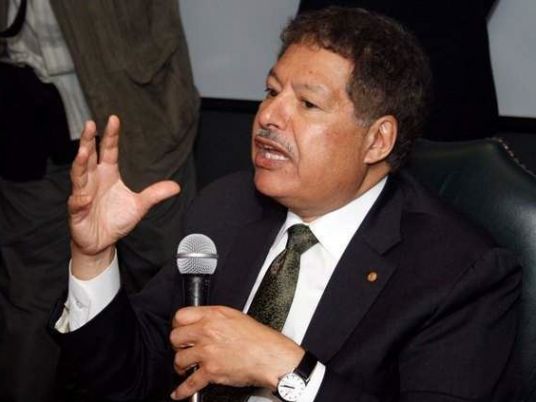 Nobel Prize-winning Egyptian-American chemist Ahmed Zewail, a science and technology advisor to President Barack Obama and the first U.S. science envoy to the Middle East, died on Tuesday in the United States, his spokesman told Egyptian state TV.
Zewail, who was 70 and a member of the California Institute of Technology (Caltech) faculty, was the sole recipient of the Nobel chemistry prize in 1999 for his pioneering work in femtochemistry, the study of chemical reactions in ultra-short time scales.
An author of some 600 scientific articles and 16 books, he also is credited with developing a new research field dubbed four-dimensional electron microscopy.
"The cause of death is unknown … whether it is cancer or something else … His doctor said his condition was stable the last time I called him last week," spokesman Sherif Foad said.
A Caltech spokeswoman confirmed Zewail's death but had no information about the circumstances.
Zewail was born in the city of Damanhur, 160 km (100 miles) northwest of Cairo. He studied at Alexandria University, in the city where he grew up.
He later moved to the United States and earned his PhD at the University of Pennsylvania in Philadelphia.
After conducting postdoctoral research at the University of California at Berkeley, he joined the Caltech faculty in 1976, where he was a professor of chemistry and physics.
He became a naturalized U.S. citizen in 1982. In April 2009, Obama appointed Zewail to the President's Council of Advisors on Science and Technology, and in November of that year he was named the first U.S. science envoy to the Middle East.
Zewail also became outspoken on political issues roiling his native country.
In 2014, he published an opinion piece in the Los Angeles Times urging the U.S. government to remain constructively engaged with Egypt, rather than threatening to cut off U.S. aid after the military, led by President Abdel Fattah al-Sisi, toppled President Mohamed Mursi of the Muslim Brotherhood after mass protests against his rule.