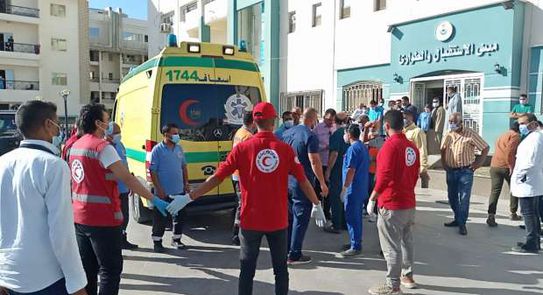 North Sinai's Directorate of Youth and Sports on Wednesday organized a blood donation campaign in Al-Arish General Hospital to help treat victims of recent Israeli strikes clashes at the West Bank, Gaza strip.
The Directorate's Chief Kulaib Rashid said that members of the Youth Parliament and a volunteer team carried out a blood donation campaign for the victims in Al-Arish General Hospital to help treat injured Palestinians there and as part of the North Sinai governorate's initiative to treat wounded citizens from Gaza.
Rashid indicated the readiness of the members of the Youth Parliament and the volunteering team in the governorate to provide all kinds of support for Palestinian cases, including caring for and receiving injured and wounded people.
The North Sinai health directorate previously announced a state of emergency in all hospitals across the governorate as it readies to receive and treat wounded civilians from Gaza Strip.
The health directorate said in a statement that al-Arish Hospital was ready to receive cases coming from the Gaza Strip as a result of Israeli attacks.
Emergency has also been announced in the Bir al-Abd Central Hospital, with doctors and medical staff working even during Eid al-Fitr to prepare for the injured coming in.
Edited translation from Al-Masry Al-Youm