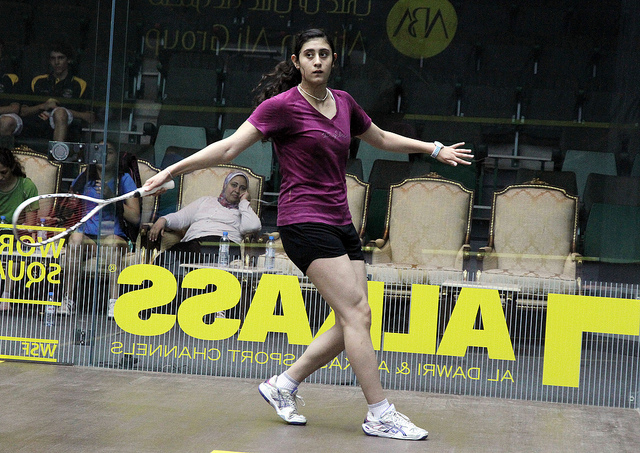 World No.2 squash champion Nour al-Sherbini became the first woman to win the J.P Morgan Tournament of Champions (ToC) three times on Friday.
At the women's competition, Sherbini snatched victory from her counterpart Raneem al-Welily, who she defeated 3-0: 11-9, 11-8, 11-8 in 38 minutes.
After forcing more errors from her counterpart in the final match, Sherbini succeeded to maintain a lead over Welily, who was world No.1 in December and the previous winner of 2015's ToC.
"This is my lucky place, this tournament was my first ever platinum win and now it's the first one I've won three times," Sherbini said, according to PSA World Tour official website.
"It's really big to put my name on this trophy and to win this tournament, but to win it three times is something that I will never forget in my life."
"We've been battling against each other for so long, the head-to-head is 10-10, so that shows how tough it's been," she added.
"We've been battling in a lot of finals, sometimes it goes my way, sometimes it goes her way. At the end of the day, the better player is going to win, and I think I was better than her today. Maybe she was suffering after yesterday's match, but I'm going to take the win and I'm going to look forward to the next one."
This confrontation was regarded as the first meeting between Sherbini and Weliliy in 31 months, according to the PSA World Tour.
The tournament also marks Sherbini's first ever-platinum win.
She will take home $23,000 in prize money and has additionally been qualified for the PSA World Tour Finals, set to take place in Dubai on June.
Sherbini previously made sports history when she was only thirteen years old by winning the World Junior Squash Championships in 2009.