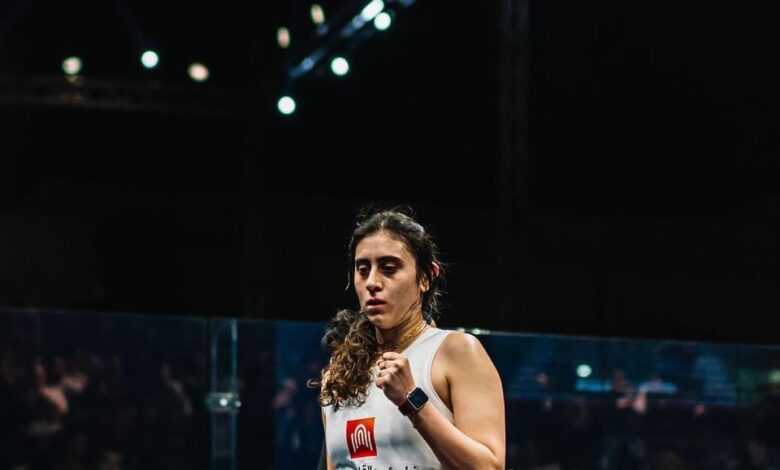 Egyptian star and world No. 2 squash player Nour al-Sherbiny has been able to maintaine the title of world champion, by winning the PSA World Championships after beating Nouran Gohar, the world's No. 1 squash player.
The strong match lasted for about an hour, where Sherbiny won three games against a set by a score of 7-11 , 11-7, 11-8, 11-7.
Sherbiny won this title for the fourth time in a row, and the sixth in its history.
The PSA World Championships for men and women is currently being held at the National Museum of Egyptian Civilization, where the participants in the tournament compete for world titles and total cash prizes that are the largest in the history of squash tournaments.
Egyptian male and female players dominated the titles of the PSA World Championships in its previous five editions.
In December 2021, Sherbiny won the the CIB Black Ball Squash Open for the second time in her history, after defeating her compatriot Hania al-Hamami, of Wadi Degla, 3-1.
Sherbiny has qualified for the final match after defeating UK's Georgina Kennedy 3-0 in the semi-finals.
Earlier in August, Sherbiny won the 2021 Allam British Open squash championship after beating Gohar in the final.
Sherbiny continued her dominance in recent years by taking a second British Open title in three seasons, before Gohar claimed her first British Open title in 2019.