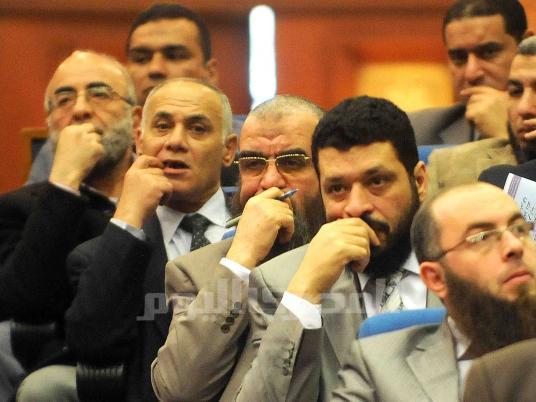 Nour Party MP Anwar al-Bolkimy submitted his resignation from the People's Assembly to Speaker Saad al-Katany on Monday, after his claims of being assaulted during an armed robbery were proven false.
Independent news outlet Youm7 published on Monday what it said was a message written by Bolkimy in which he admits that the robbery did not occur. "I am submitting my resignation to parliament speaker to take appropriate measures," he wrote.
Nour Party member Mohamed Nour said a request was made to refer Bolkimy to Parliament's Ethics Committee an hour after the Nour Party decided to expel him from the party.
Bolkimy's resignation will be considered in a parliamentary session to determine what measures to take against him, Nour told Al-Masry Al-Youm on Monday.
"We will do the same with any Nour Party MP who acts in violation of the code of honor," Nour said, adding that the party will find a candidate for the empty seat. An election will be held for the seat in the Sadat constituency in Monufiya in the coming days.
The public prosecutor made an official request to the Justice Minister to investigate Bolkimy for falsifying reports of the robbery.
A source in the attorney general's office told Al-Masry Al-Youm that the prosecution is not concerned with the resignation of the MP and has made a request to the Justice Ministry to revoke his immunity from prosecution. An interrogation will take place next week after his immunity is lifted, the source added.
Bolkimy last week had claimed he sustained a nose injury during an armed robbery. But the owner of Agouza Hospital, Dr. Hamdy Abdel Khaleq Farag — a plastic surgeon — said Bolkimy underwent a nose job at the hospital the same day he reported the alleged robbery.