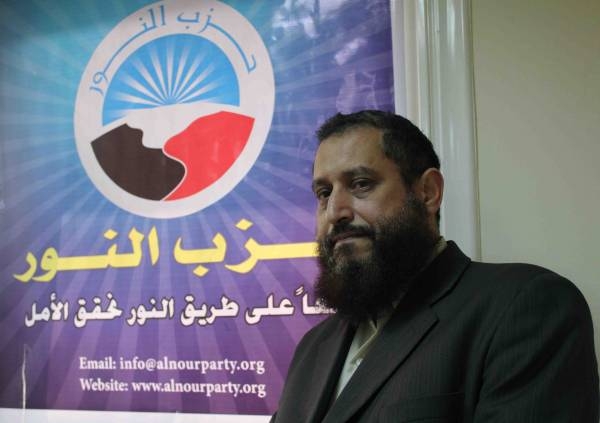 The Salafi Nour Party has demanded that the ruling Supreme Council of the Armed Forces make immediate changes to some ministries in order to "protect the country's economic and political stability." The party, however, objected to demands to remove Prime Minister Kamal al-Ganzouri.
"There are ministries that have failed to address citizens' needs," party head Emad Abdel Ghafour told Al-Masry Al-Youm, naming the interior, foreign affairs, petroleum, and health ministries as examples.
Keeping those ministers in office until presidential elections will further exacerbate problems, Abdel Ghafour added. "Our party is not eyeing ministerial posts in the new government, but will not hesitate to assume any ministerial position if asked."
He added that though logic requires forming the government based on parliamentary representation, his party will prioritize the country's interests over the party's.
Deputy Shura Council Speaker and Nour Party representative Tarek al-Sahry said the Muslim Brotherhood has the right to form the government relying on their parliamentary majority, but added that his party would object to such a move as the country is busy preparing for the presidential election and writing the new constitution.
"Any ministerial change will prompt the Nour Party to ask for its share based on its parliamentary representation," Sahry explained, adding that the party has figures who can lead any ministry.
Edited Translation from Al-Masry Al-Youm