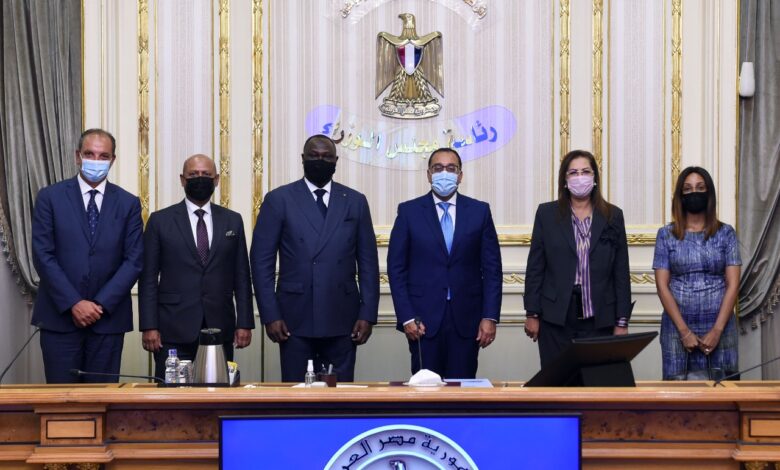 Egypt has become the latest member of the Africa Finance Corporation, opening up the path for potential investments tallying up to one billion dollars.
"With the increasing importance of public-private partnerships in advancing the African continent and Egypt in particular, we are pleased to accede to membership of a renowned and trusted pan-African institution like the Africa Finance Corporation," Egypt's Prime Minister Mostafa Madbouly said.
The most populous nation in North Africa, Egypt has previously seen investments from the AFC worth over $100 million in infrastructure projects such as Egyptian General Petroleum Corporation.
That number has the potential to rise even further to a further $600 million once the AFC begins investing in renewables, natural gas, as well as the transport and logistics sectors.
Put together, and the AFC expects to invest over one billion dollars.
Now a member, Egypt can anticipate benefits such as reduced debt costs, more investment allocation, access to the AFC's structuring and lending solutions, and advisory and project development services.
The AFC is expanding further in the North African region, with Morocco having joined back in June. Its president and CEO, Samaila Zubairu, headed a senior delegation of executives for a meeting in Cairo a month later.
The meeting, which involved Prime Minister Madbouly and Finance Minister Mohamed Maait, saw the signing of an instrument of adherence to the AFC's membership.
"We had several meetings with key government stakeholders in Cairo and their urgency in driving the next phase of development is consistent with AFC's support for resilient and sustainable infrastructure that will benefit not only Egypt but the entire continent," said Zubairu.
"I look forward to working with our partners to strengthen manufacturing on the continent, in particular, the production of Covid-19 vaccines."
Founded in 2007, the AFC is dedicated to investing in private sector infrastructure projects across the continent.
Describing itself as the second-highest investment grade rated multilateral financial institution in Africa, the AFC uses specialized industrial experience to support the development of projects, all in the name of bettering Africa's infrastructure.
Since its establishment, it has invested $8.7 billion in projects in 35 African nations.