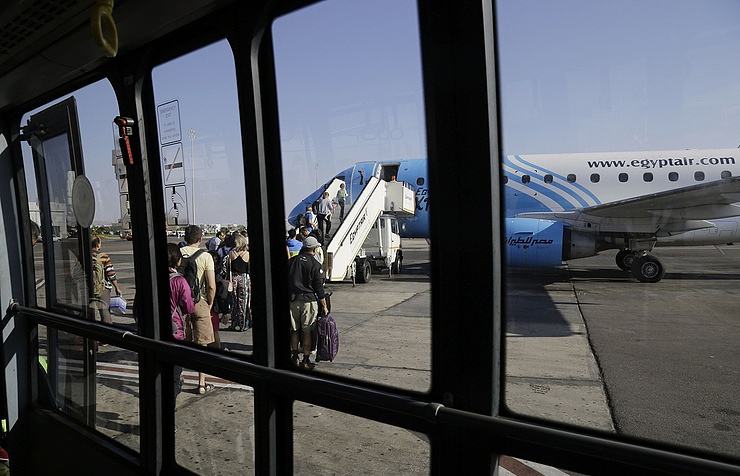 The number of Egyptians who have officially immigrated in 2017 decreased by 5.2 percent, with 348 immigrants compared to 367 in 2016, according to a press statement released by The Central Agency for Public Mobilization and Statistics (CAPMAS).
The CAPMAS report stated that the vast majority of expatriates in 2017 were males numbering 312 at 89.7 percent compared to only 36 female immigrants.
The report revealed that Italy was the top destination for Egyptian immigrants were 154 people by 44.3 percent.
Surprisingly, the report revealed that the number of well-educated immigrants was modest, at only 166 immigrants at 49.7 percent compared to 334 undergraduates over 10-years-old.
Age-wise, immigrants aged from 40 to 44 years old were high on Egyptian immigrants percentage, reaching 77 people by 22.1 percent, followed by those ranging from 35 to 39 years old at 21.3 percent.
The number of Egyptians who gained foreign nationalities reached 2,331 in 2017, compared to 2,241 in 2016, with an increase of 4 percent; this includes 1,201 Egyptians who have been granted naturalization while still keeping their Egyptian citizenship at 51.5 percent, while 1,130 received naturalization but shed their original citizenship at 48.5 percent.
Commenting on the report to Al-Masry Al-Youm, Said Sadik, Professor of Political Sociology at the American University of Cairo stated that the proximity of Italy to Egypt, easy visa procedures and historical relations between the two countries have made Italy an attractive destination for Egyptians.
He added that reasons behind why some expatriates renounced their Egyptian citizenship are due to the laws of some countries requiring that they abandon their original citizenship, or because some Egyptians do not plan to return.