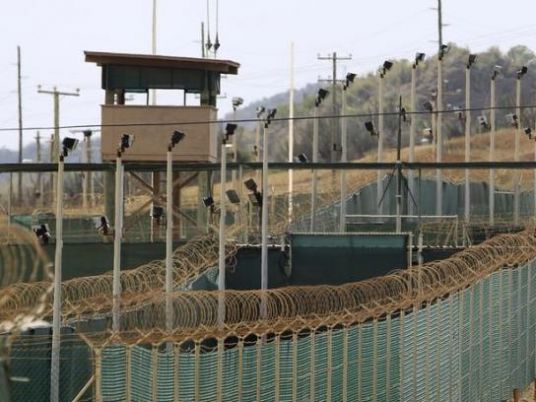 US President Barack Obama said Friday that he expected to reduce the number of detainees in Guantanamo Bay prison below 100 by early next year.
Obama's comments came during his final address of 2015 at the White House where he touched upon a number of issues including the Syrian conflict, the San Bernardino shooting and the fight against Daesh.
"We will continue to steadily chip away at the numbers in Guantanamo," the American leader added. "There's gonna come to a point where we have an irreducible population – people who pose a significant threat."
Since he took office in 2008, Obama has been working on closing the controversial prison, which was established at the wake of 9/11 to hold suspected Al-Qaeda-linked militants.
Calling on the Congress to work with the White House to close the prison, Obama added: "I'm not going to automatically assume that Congress says no […] it doesn't make sense for us to be spending an extra US$100 million, $200 million, $300 million, $500 million, $1 billion, to have a — a secure setting for 50, 60, 70 people."
According to the Pentagon, 107 detainees now remain at Guantanamo Bay after a high of almost 800 prisoners, after the US transferred dozens of them to several countries in the Middle East.
The Pentagon has been working on a plan to transfer some of the detainees to a facility to be built inside the US mainland but debate over the prison still rages on the Capitol Hill. Particularly Republican lawmakers oppose the idea of closing the prison and transferring detainees.
"We will wait until Congress has said definitively no to a well thought-out plan with numbers attached to it, before we say anything definitive about my executive authority here," Obama said noting that the controversial prison "continues to be one of the key magnets for jihadi recruitment".
The notion of "a gross injustice that America's not living up to its professed ideals" is something that the radical recruiters are feeding on, he added.
"We see how Guantanamo has been used to create this mythology that America is at war with Islam," he added. "For us to close it is part of our counterterrorism strategy that is supported by our military, our diplomatic and our intelligence teams."
On the other hand, Obama said that a successfully negotiated cease-fire and political transition in Syria would allow all actors in the conflict to focus their efforts on destroying Daesh.
The president noted that a negotiated Syrian political transition would give the international community an opportunity to "hopefully initiate a cease-fire that won't be perfect".
Though not perfect, it would "allow all the parties to turn on what should be our number one focus, and that is destroying Daesh and its allies in the region," he said.
Obama once again reiterated that Syrian President Bashar al-Assad had lost his legitimacy by slaughtering his people for five years.