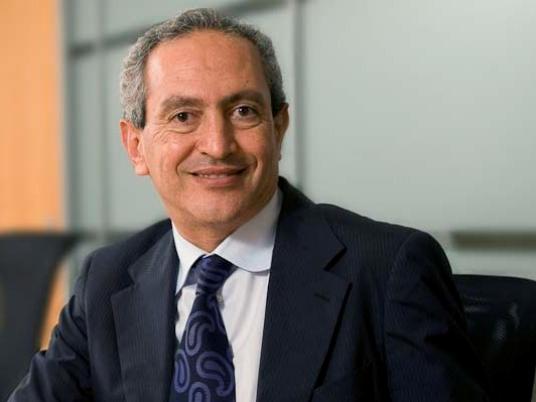 Orascom Construction Industries announced Wednesday that a majority of its shareholders had agreed to transfer their shares to a Dutch-based company to be known as OCI NV, according to a company statement.
Just over 83 percent of the company's shareholders were present at meetings to vote on the transfer, which included Sawiris family members and representatives from Abraaj Group. Together they own 59.70 percent of the company's total shares, said company officials.
At the request of Egyptian Financial Supervisory Authority, the Sawiris family, Abraaj and other shareholders who have agreed to swap their current shares for shares in the new company abstained from voting on resolutions pertaining to matters related to the share exchange offer.
Some 99.99 percent of minority shareholders who attended approved all resolutions.
Orascom and a group of American investors, among them Microsoft giant Bill Gates, set into motion last month a transaction transitioning homegrown OCI into a Dutch company.
The transaction involves a share exchange offer for all locally listed OCI stocks as well as those listed on foreign markets, known as Global Depository Receipts or by the new entity.
Shareholders of locally listed OCI stocks were offered a selling price of LE280 per share. The company says Egyptian market regulators are required to approve the mandatory tender offer option for locally owned OCI shares.
Around US$2 billion in commitments have been secured, including $1 billion from US investors comprising Cascade Investment, which is wholly owned by Bill Gates, as well as Southeastern Asset Management, and Davis Selected Advisers.
OCI NV — the last part, an abbreviation of the Dutch term for a public limited liability company — will be based and listed in Holland, but will maintain business operations in Egypt, with Cairo as its headquarters for North Africa and the Middle East.
The Sawiris family, who are majority owners of OCI, will be represented as owners in the new company proportionate with shares they currently own, according to the statement. The Sawiris family currently holds 55 percent of all OCI shares.
While Orascom has trumpeted the transaction as a sign that foreign investment is returning to the country, traders say the deal will in essence move OCI outside Egypt and will likely delist it from the local market. As the company with the largest market cap, this would represent a significant loss to Egypt's equity market, traders say.
"This transaction is proof of the existing international appetite to invest in Egypt and bodes well for the Egyptian economy with more than $1 billion committed by US investors," said Nassef Sawiris, the chief executive officer of OCI, in a January company statement.