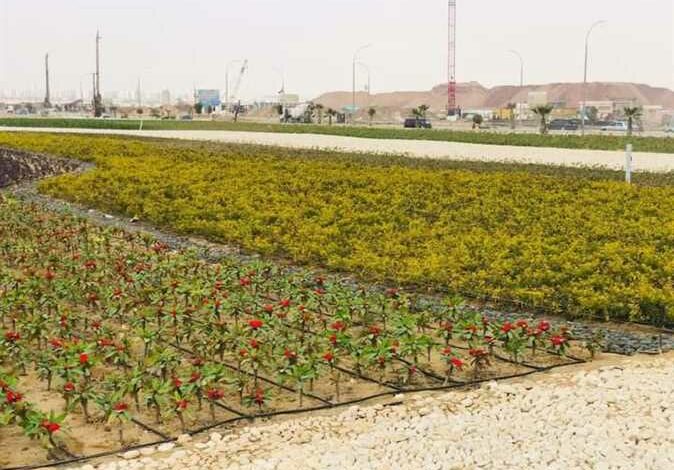 The head of the October Gardens City Development Authority, Mohamed Mostafa, announced that the green axis is currently being implemented next to the area around Sumed pipeline and passing through the entire city, starting from al-Wahat Road to al-Fayoum Road.
The project has a length of about 13 km and a width of approximately 60 meters.
He added that one of the largest consulting offices specialized in landscaping works was hired to design the axis, which after completion will see green areas spread about 170 acres.
Mostafa explained that the design is based on different eras of history, starting from the pharaonic period to contemporary designs, and implementation work is expected to be completed in March.
Development to double the Road R4, (Italian neighborhood road), has also started, he said, which comes as part of overall efforts to raise the efficiency of roads and beautification underway in the city.
Mostafa noted that the R4 Road represents the most important axes of the city, and planning the part located between the two roads to make a service axis with a length of approximately seven km and an average width of 40 m.
These developments come as part of overall efforts to make the most of the city's lands, he said, to to provide services and achieve traffic liquidity on par with fourth-generation cities and after reviewing the planning sectors of the authority and the Ministry of Housing.