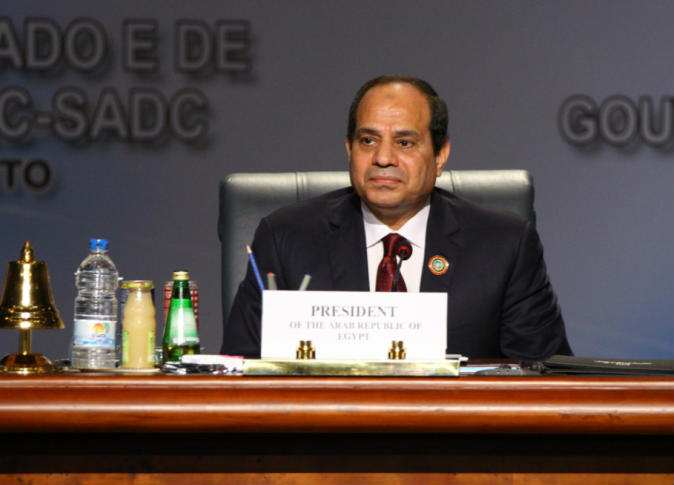 An Egyptian delegation headed to the US on Tuesday to prepare for the visit of President Abdel Fattah al-Sisi to New York on Saturday to participate in the 71st session of the General Assembly of the United Nations.
Sisi will deliver a speech on the development Egypt is witnessing in terms of construction projects, and infrastructure projects in various sectors, which aim to attract investments to Egypt.
The speech will also tackle Egypt's counter-terrorism efforts, especially in Sinai.
Sisi will meet on the sidelines of the visit with a number of presidents and hold several closed bilateral meetings.
The 71st session is of great importance to Egypt and the participating countries, given the multiplicity and complexity of the files within the region in general, especially the Syrian and Palestinian crises.
Meanwhile, a church delegation will also head to the US on Wednesday in a week-long visit to meet Copts in New Jersey and New York to mobilize those wishing to receive Sisi during his visit.
Pope Tawadros II commissioned a church delegation to visit the US and prepare for a prestigious reception for Sisi, Bishop You'anas told Al-Masry Al-Youm.
"We ask God to bless all [Sisi's] efforts for the good of everyone in Egypt through the prayers of his holiness Pope Tawadros II of Alexandria," he said.
The church delegation will head to Canada on a short visit, from Friday evening until Saturday, You'anas added.
A church source stressed that the Orthodox Church is keen to carry out its national role and obligations through preparing for Sisi's reception in the US.
Edited translation from Al-Masry Al-Youm