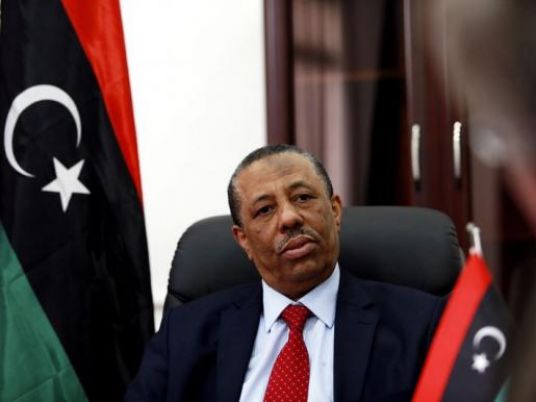 A war plane carried out air strikes on a western
Libya
n town allied with the internationally recognized government on Tuesday, in what officials charged was an attack by the rival government controlling Tripoli.
Libya
is increasingly divided, with Prime Minister Abdullah al-Thinni's recognized government and his allies locked in a conflict with a rival faction that took over the capital and established its own self-declared government.
The United Nations is negotiating a deal between the factions to stop the North African country's slide into wider civil war, four years after the uprising that toppled leader Muammar Gaddafi.
The military jet attacked, hitting the airport in the western town of Zintan in the mountains near the Tunisian border, airport officials from Zintan said.
Limited damage was caused near the runway and there were no casualties. But an air strike by the rival Tripoli government would be an escalation of its war with Thinni's forces which have been operating out of the east.
"A warplane conducted an air strike on the airport of Zintan while passengers were about to depart," Zintan airport said in a statement. "Two flights were cancelled for security."
Defence officials from Thinni's government accused the Tripoli faction of carrying out the attack. There was no immediate response from the Tripoli authorities.
Four years after the NATO-backed war toppled Gaddafi, Western governments fear Libya is sliding deeper into war as the rival factions battle for control and the country's oil wealth.
The release of a video showing the massacre of 21 Egyptian Christians by militants linked to Islamic State in Libya has heightened international worries over instability.
UN peace talks among key factions have made little concrete progress. But negotiations are expected to continue this month in an attempt to form a united government and end hostilities.