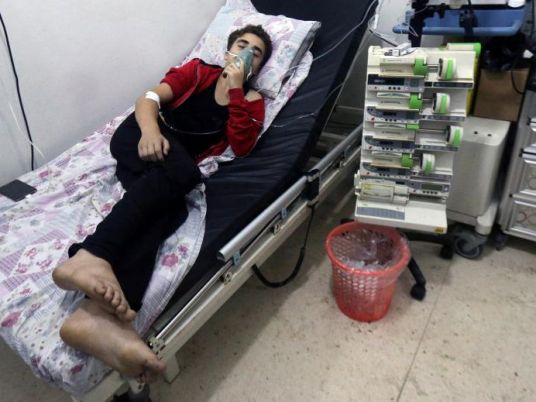 Egypt's Ministry of Health's Undersecretary and head of the Qena Health Directorate, Ragy Tawadros, announced that 61 people in Upper Egypt's city of Nag Hammadi suffered from asphyxiation due to chlorine gas exposure, after a leak in the Naga Hammadi Barrage released the gas.
Tawadros added that everyone affected by the gas leak was taken to the Naga Hammadi Hospital, where 39 of them were given supplemental oxygen, and the rest were treated with first aid.
Because so many were injured, oxygen cylinders were dispatched from other health departments in Qena to Nag Hammadi Hospital to meet the increased needs of the relatively modest hospital, Tawadros said.
The hospital has successfully treated and discharged all patients suffering from the gas exposure.
The updated Naga Hammadi Barrage, which sits halfway between Luxor and Assiut, was completed in 2008. The barrage helps regulate the Nile River's water levels, paving the way for year-round agriculture on the river's fertile banks.
Edited translation from Al-Masry Al-Youm