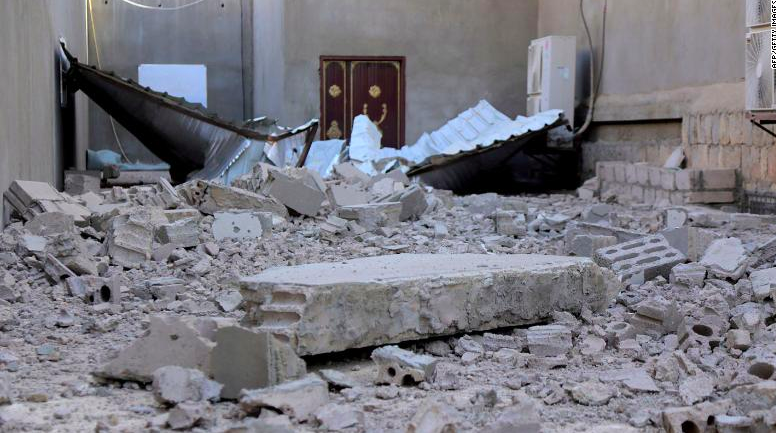 The Chairman of the Arab Organization for Industrialization (AOI) Abdel Moneim al-Tarras received on Sunday Minister of Electricity in Yemen Anwar Kalashat, and the accompanying delegation, to discuss Egypt's contribution to helping rebuilding Yemen.
The meeting covered the experience Egyptian institutions, led by the AOI – the industrial backer of the Egyptian state – hold to participate in plans for the reconstruction and development of Yemen.
The two officials discussed joint integration for the exchange of industrial experiences and the transfer of the modern Egyptian experience to deepen local industrialization and the settlement of technology to Yemen.
During his visit to the AOI production display, Kalashat stressed his country's keenness to strengthen partnership and cooperation relations with Egypt, a leading country in the Arab world.
He also praised the AOI's manufacturing and technical capabilities, the richness and diversity of its defense and civil products, and modernizing its production lines according to the latest digital transformation systems.
During his inspection of the AOI's solar energy plant, he said that his country is looking forward to the AOI's participation in Yemen's current development, especially in projects involving electricity production from solar energy, as well as cooperation in all areas of comprehensive development.
Kalashat praised what he saw of the production lines of solar panels, distinguished by their effectiveness, quality, and cost at a competitive price from the rest of the international companies.
He pointed out the Yemen is keen to develop bilateral relations, welcome Egyptian investors in all fields to utilize untapped Yemeni energies and wealth.
Kalashat discussed long-term joint partnerships with the AOI, in all fields of industry, training, digital transformation, information transfer and participation in development projects in Yemen in accordance with international quality standards.
He expressed his wishes for the Egyptian people to further progress into prosperity.
Tarras on his end stressed the importance of implementing the mandates of Egyptian President Abdel Fattah al-Sisi to enhance cooperation and integration with Yemen and all Arab nations, explaining that these discussions come as part pf Egypt's full support towards Yemen's reconstruction and development.
He explained that the AOI puts all its technical and technological capabilities and expertise to help Yemen's developmental needs.
Proposed aspects of cooperation between the two sides in all different fields of industry were reviewed, he added, pointing to the importance of participating in reconstruction and development projects, operating stopped Yemeni factories, participating in renewable energy and infrastructure projects in Yemen, as well as providing training in many fields and qualifying cadres.