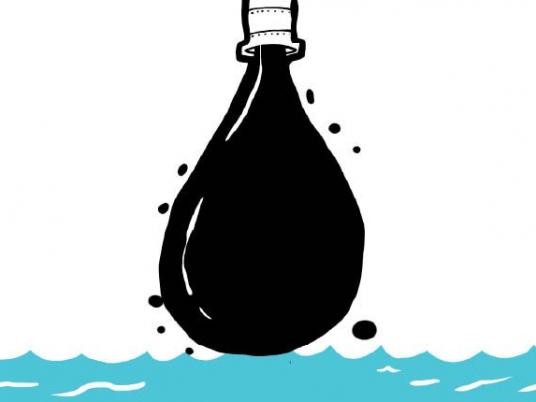 Oil prices dipped on Wednesday as oversupply and weak demand outweighed uncertainty in Saudi Arabia where King Salman relieved the crown prince as well as several senior ministers and the chief executive of national oil company Saudi Aramco.
Saudi King Salman bin Abdulaziz on Wednesday sacked his younger half-brother as crown prince and appointed his nephew, deputy crown prince Mohammed bin Nayef, as the new heir apparent, state television said.
He also appointed his son, Prince Mohammed bin Salman, as deputy crown prince, and replaced veteran foreign minister Prince Saud al-Faisal with the kingdom's Washington ambassador Adel al-Jubeir as well as appointing several other new ministers.
In another move, Khalid Al-Falih, chief executive of Saudi Aramco, was appointed health minister and switched to become the national oil company's chairman, a position previously held by oil minister Ali al-Naimi.
Internal reshuffles in Saudi Arabia often move oil prices as stability in the world's biggest oil exporting country is key to global supplies.
Traders said they were closely observing who would become Aramco's new CEO and whether oil minister Naimi's position would be affected.
Naimi, who is 79 years old and has been oil minister since 1995, played a crucial role in Saudi Arabia's decision last November not to cut production in support of prices, which have halved since June 2014.
Despite the Saudi uncertainty, Brent crude futures LCOc1 dropped 11 cents from their last settlement to $64.53 a barrel by 0600 GMT. U.S. WTI crude CLc1 was down 13 cents at $56.92 a barrel.
Outside politics, analysts said that fundamentals pointed to ongoing market weakness.
"We do not think the commodity cycle is turning conclusively just yet and expect a lot of price volatility ahead," Barclays said on Wednesday.
"Supply growth in many markets is still too rapid and high inventory levels are likely to be a drag on prices for some time," it added.
Low economic growth is also weighing on prices. In the United States, economic growth likely braked sharply in the first quarter as harsh weather dampened consumer spending and energy companies cutting investment.
Asian growth also remained slow. "Overall growth momentum in the (Asia) region, led byChina, has weakened further in March," Morgan Stanley said.
The bank said cheap prices meant lower government revenues for commodity dependent economies like Malaysia and Indonesia, but also oil-trading hub Singapore, as the lower revenues prevented growth-supporting investment.