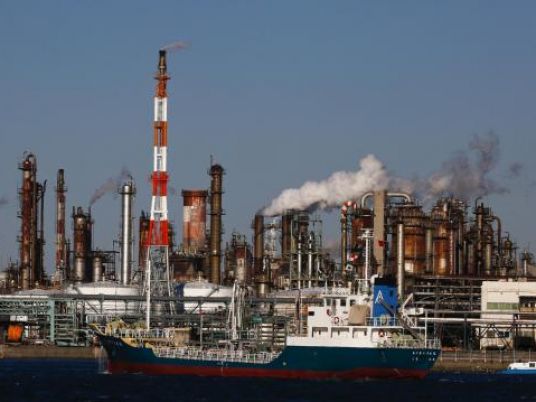 Oil prices jumped on Friday as news of the death of Saudi Arabia's King Abdullah added to uncertainty in energy markets already facing some of the biggest shifts in decades.
Abdullah died early on Friday and his brother Salman became king in the world's top oil exporter.
Salman named his half-brother Muqrin as heir, moving to forestall any succession crisis at a moment when Saudi Arabia faces unprecedented turmoil on its borders and in oil markets.
Brent crude futures LCOc1 rose to a high of $49.80 a barrel shortly after opening before easing back to $49.30 a barrel by 0650 GMT, up 78 cents. U.S. WTI crude futures CLc1 were at $47, down from a high of $47.76 earlier in the session.
"This little spike in prices is understandable. But this is a selling opportunity in our view. It should be sold off quickly and it won't last long at all," said Mark Keenan of French Bank Societe Generale.
After seeing strong volatility and price falls earlier in January, oil markets have moved little this week, with Brent prices range-bound between $47.78 and $50.45 a barrel.
The new king is expected to continue an OPEC policy of keeping oil output steady to protect the cartel's market share from rival producers.
"When King Salman was still crown prince, he very recently spoke on behalf of the king, and we see no change in energy policy whatsoever," Keenan said.
Analysts said almost equally as important as the royal succession to energy markets would be whether Saudi oil minister Ali Al-Naimi, in office since 1995, might step down.
"The real question is if there is a new oil minister soon," asked FGE analyst Tushar Bansal, adding that Al-Naimi had reportedly wanted to step down but been convinced by King Abdullah to stay on.
Abdullah's death comes amid some of the biggest shifts in oil markets in decades.
Oil prices have more than halved since peaking last June as soaring supplies clash with cooling demand.
Booming U.S. shale production has turned the United States from the world's biggest oil importer into one of the top producers, pumping out over 9 million barrels per day.
Data from the Energy Information Administration on Thursday showed the biggest build in U.S. crude inventory in at least 14 years, driving Brent and WTI prices CL-LCO1=R apart. [EIA/S]
To combat soaring output and falling prices, many oil exporters, such as Venezuela, wanted the 13-member Organization of the Petroleum Exporting Countries (OPEC) to cut output in order to support prices and revenues.
Yet, led by Saudi Arabia, OPEC announced last November it would keep output steady at 30 million barrels per day.