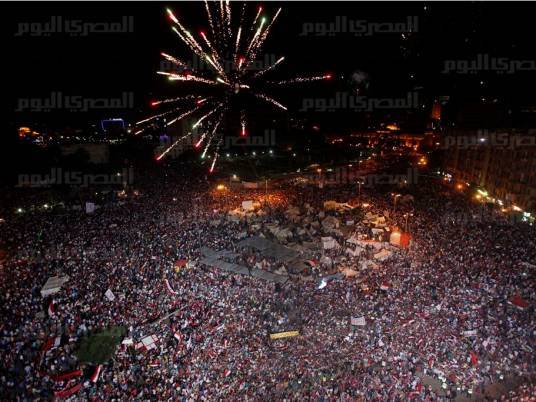 SINGAPORE – Oil prices rose sharply in Asian trade Wednesday on growing concerns that the escalating political crisis in Egypt could affect the rest of the Middle East and disrupt world crude supplies, analysts said.
New York's main contract, West Texas Intermediate (WTI) light sweet crude for delivery in August, was up $2.25 at $101.85 a barrel in afternoon trade, while Brent North Sea crude for August gained $1.13 to $105.13.
WTI had jumped $1.61 to close at $99.60 in New York, its highest settling point since May 2012. Brent crude spiked $1 to $104.00 in US trade.
"There is a real concern in the oil market about the situation in Egypt, and whether the unrest could spread to the rest of the Middle East," Michael McCarthy, chief market strategist at CMC Markets in Sydney, told AFP.
"In fact, it's not just Egypt, dealers are closely watching the situation in Libya and Syria as well," he said.
Markets are keenly watching the fluid situation in Egypt after Islamist President Mohamed Morsy on Tuesday resisted mass protests calling for his resignation, citing the fact that he had been freely elected last year.
As the army hinted at possible intervention, clashes broke out Tuesday between allies and opponents of the embattled president. Several top administration officials have resigned.
Egyptian health ministry officials early Wednesday said a group of unidentified men killed 16 people and wounded around 200 others in an attack on a rally in Cairo supporting Morsy.
Traders fear unrest in Egypt could hit crude shipments through the Suez Canal, which provides a link between Europe and Asia and allows ships safer and faster travel between the regions without having to sail around Africa.
While Egypt is not a major oil producer, the canal carries about four million barrels daily, roughly equal to 13 percent of the output of cartel OPEC.
Prices also gained support from upbeat manufacturing data from the United States, the world's top crude consumer, McCarthy said.
"With the supply side factor in the Middle East, and rosy picture about crude demand after the recent (manufacturing) data, prices will remain strongly supported in the next few days," he said.