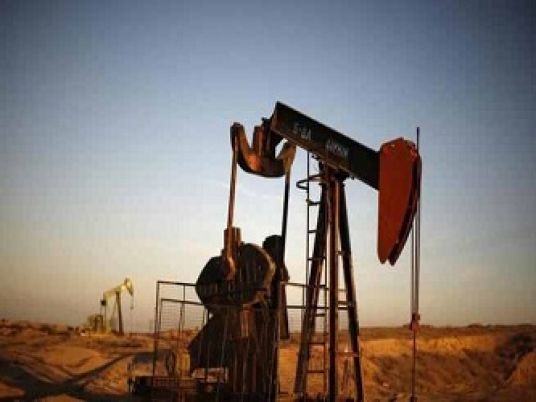 Oil steadied on Wednesday as Chinese crude imports fell to a one-year low, but losses were offset by investor caution over rising political tensions in the Middle East.
Traders said they were closely watching escalating tensions in the Middle East, especially between regional rivals Saudi Arabia and Iran.
Brent futures LCOc1 were at $63.80 a barrel at 1005 GMT, up 11 cents, while US West Texas Intermediate (WTI) futures CLc1 were down 8 cents at $57.12 a barrel.
Brent crude hit $64.65 earlier this week, its highest since mid-2015, as political tensions in the Middle East escalated after a sweeping anti-corruption purge in top crude exporter Saudi Arabia, which in turn has confronted Iran over the conflict in Yemen.
China's October oil imports fell to just 7.3 million barrels per day from a near record-high of about 9 million bpd in September, according to data from the General Administration of Customs on Wednesday. That is the lowest level since October 2016, though imports were up 7.8 percent from a year ago.
Li Yan, oil analyst with Zibo Longzhong Information Group, said the lower imports reflected fewer purchases from independent refineries, "as many of them are running out of crude quotas for this year."
For next year, however, independent refiners are likely to boost their imports again as authorities on Wednesday raised the 2018 crude oil import quota by 55 percent over 2017 to 2.85 million bpd.
The oil price has gained around 14 percent in the last month alone, propelled largely by evidence that OPEC's efforts, together with those of its partners to curtail output, is helping erode a global overhang of unused crude.
"Stronger oil fundamentals and investor inflows have been the catalyst for higher oil prices, but adding further support now is a focus on several geopolitical risks that have been looming over oil markets for a while," said analysts at Citi.
The Organization of the Petroleum Exporting Countries' 2017 World Oil Outlook showed the group predicts demand for its crude will rise more slowly than previously expected in the next two years, as higher prices from its supply policy stimulate output growth from rival producers.
"The call on OPEC in 2019 envisaged by OPEC was reduced by 600,000 to a good 33 million bpd, and is expected to remain at roughly this level until 2025," Commerzbank said in a note.
"Currently, OPEC is only producing somewhat less than this amount. This leaves OPEC virtually no scope to expand production in the next eight years."