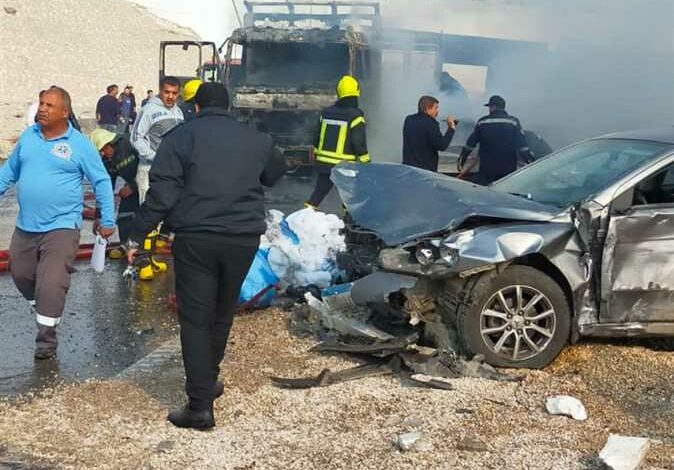 A person was killed and three others were injured on Wednesday in a collision of 11 vehicles including trucks, private cars and microbuses, in the Central Ring Tunnel, under the Autostrad axis.
The emergency task force received a report of the accident after which security forces immediately moved to the scene.
They found that eleven vehicles had collided – two trucks, seven cars and two microbuses – as a result of excessive speeding from one of the two trucks.
The collision resulted in one death, three injuries and a fire in four cars. The deceased and injured were taken to hospital in ambulances and fire trucks extinguished the fire.
The traffic tunnel was closed completely and police diverted traffic to other roads until the wreckage of the accident was removed.