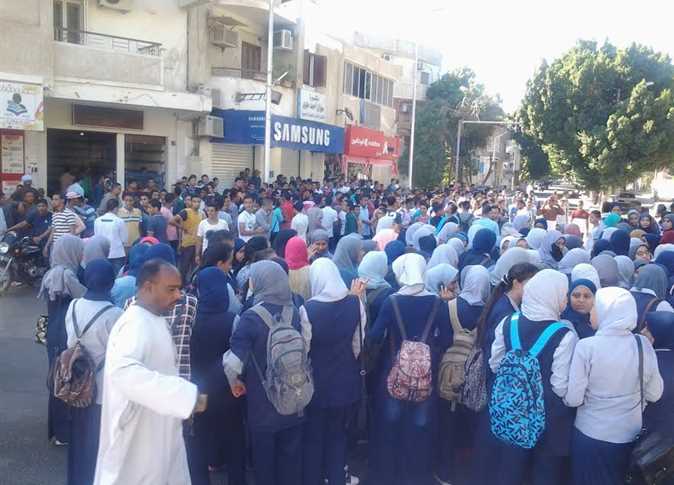 The exams of the General Secondary Education Certificate (Thanaweya Aama) started on Sunday for the first time after the 'Booklet' system was applied, where the question and answer paper are given to the students simultaneously and then taken simultaneously; and where there are more than one model for each question.
Around 953,000 students took the Arabic and religion tests, in the absence of the cheating issue that occurred last year through online schemes.
Students expressed satisfaction with the Arabic exam, saying it was easy and that the questions were short and to the point. They added that the new system is much easier than the previously applied system.
Tight security measures were taken across the governorates and few cases of cheating were observed.
Reda Hegazi, head of the ministry's general education sector, denied news about the exams being leaked.
Meanwhile, Gamal Shiha, head of the parliamentary education committee, said the issue of online "cheating pages" will not occur again. The evidence he offered of their failure is that they posted only five out of 20 papers from one of the four models.
Speaking publicly about the issue of exam leaks, President Abdel Fattah al-Sisi has stressed the importance of promoting quality of education and taking measures to develop this sector.
President Sisi also stressed the importance of improving the work conditions of teachers in Egypt, during a meeting on Sunday with Prime Minister Sherif Ismail and Education Minister Tareq Shawqi, to follow up on the exam process.
Edited translation from Al-Masry Al-Youm