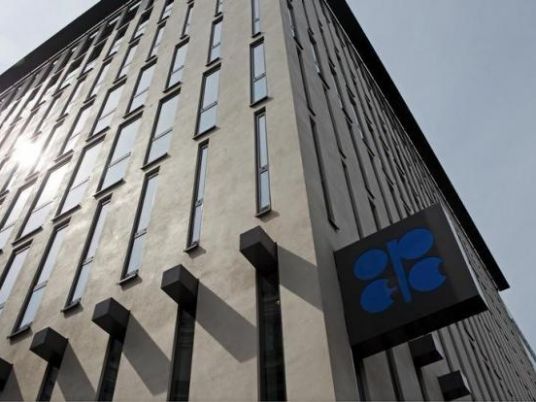 OPEC is very unlikely to cut output at its next meeting in June, even if prices remain extremely low, according to OPEC sources and delegates, as it will be too early to say how fast Iranian output is rising.
The sources, which include officials from the Middle East, say OPEC countries such as Saudi Arabia also want to test Russia's commitment to freezing output before taking any further steps to stablize prices.
More than 18 months after oil prices began a steep slide due to excess supply, Saudi Arabia, Qatar, Venezuela and non-OPEC Russia agreed last month to freeze output at January levels in the first global oil pact in 15 years.
Saudi Arabian Oil Minister Ali al-Naimi said last week a supply cut was not on the cards although adding that the production freeze was only the first step to balance the market after prices fell to their lowest since 2003.
"Maybe by the end of the year [a cut could be possible] when it is really clear that Iran is actually producing the volumes they are talking about. But not in June," a source from one of OPEC's Middle Eastern producers said.
January was peak or near-peak production for Russia and Saudi Arabia, the world's two top oil exporters, but Iran — OPEC's No.3 producer — is the key supply uncertainty for 2016 as it is raising output after the lifting of Western sanctions in January, adding barrels to the already saturated market.
Over the past month, Iran has issued conflicting statements saying it could add up to 1.5 million barrels per day over the next year which would confound market skepticism that its fields were damaged by years of sanctions.
Meanwhile, its February exports have disappointed as European buyers were cautious to immediately boost trade amid remaining dollar clearance and ship insurance problems.
"No-one at OPEC knows what's going on with Iranian fields. So the Saudis want to see what happens in reality," a source in one of the OPEC delegations who is familiar with production freeze negotiations, said.
No special terms
Non-OPEC Oman and some OPEC sources have floated an idea of Iran being exempt from output freezes — as was Iraq in the past when the country was subject of international sanctions — but so far Tehran has not been offered any special terms, according to OPEC sources.
Iranian Oil Minister Bijan Zanganeh said last week the production freeze was "laughable" while Iranian sources say the country would be prepared to discuss a production pact once its output reached the pre-sanctions level.
Analysts believe output and exports could rise by a maximum of 0.7 million bpd to around 3.5 million bpd in the next months but it will take time to understand where real figures stand.
Iran, for instance, has already told OPEC it was pumping as much as 3.4 million bpd in January — a much higher number than estimated by OPEC watchers.
By June, when OPEC holds it next meeting, the picture of Iranian exports will still not be clear, several OPEC sources said, adding that they might only have reliable numbers for April. The sources also said it will be too early to say in June if the world's record oil stocks have finally become to shrink.
Saudi Arabia and Russia have not said the output freeze would be void if Iran refuses to join in, leaving room for a potential compromise.
Russia's Energy Minister Alexander Novak plans to travel to Iran, Moscow's close ally, in March for more talks on the production freeze, which he said could last for as long as a year.
Russian compliance
If Russia respects the output freeze, it would be a major departure from its former policies. The only time Russia agreed to cooperate with OPEC was in 2001 but it never delivered on its pledge and raised exports instead.
That was a big disappointment for Naimi, who orchestrated the 2001 deal, and is still wary of agreeing anything at risk of being cheated by Russia or fellow OPEC members.
"Even if they say that they will cut production they will not do it. There is no sense in wasting our time seeking production cuts," he said last week.
But in the opinion of OPEC watchers the output freeze deal signals a change of tone for Saudi Arabia, from a view that the market would rebalance itself to one where it might need a push.
"Eventually, we will have a cut in production," one OPEC delegate said, declining to be identified.
Others are urging swifter action. Qatar's former energy minister Abdullah al-Attiyah, who is still talking to producers inside and outside OPEC, said a cut was needed before the glut became unmanageable.