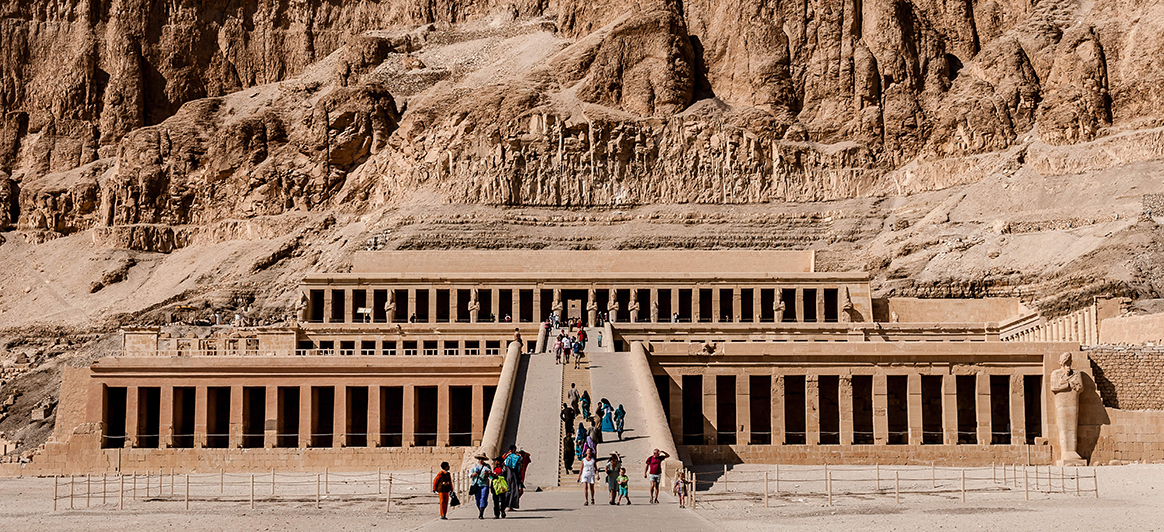 Two Opera Aida events are being planned for the touristic city of Luxor, Upper Egypt, as a technical team conducted a preview for the shows' site, which will be held on October 26 and 28 in conjunction with the beginning of Egypt's winter tourist season.
Preparations for two performances began at the Mortuary Temple of Hatshepsut, which  previously hosted Opera Aida performances in 1997.
One hundred and fifty opera singers and performers from the National Symphony Orchestra of Ukraine, led by Ukrainian Maestro Oksana Lenev, will take part in the shows, while German director Michael Shtorm was selected for direction.
Luxor is on schedule with an exceptional event as it prepares to receive delegations from around the world to attend two Opera Aida performances in the courtyard of Queen Hatshepsut's temple on October 26 and 28, where music and singing will blend with the land of history and civilization, the Deutsche Presse-Agentur quoted a statement by the organizing company.
It added that the return of Opera Aida to the Queen Hatshepsut Temple, after an absence of two decades, is a message of peace and safety from Egypt to the rest of the world. and an attempt to put Luxor back on the annual international tourism agenda.
Luxor in Upper Egypt had seen similar performances of the Opera Aida in 1987 and 1997.