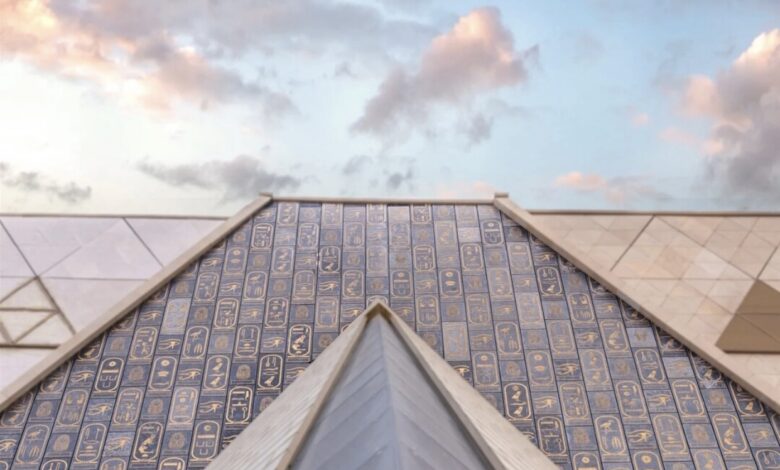 Egypt's Ministry of Tourism and Antiquities announced it has finalized placing more than half of the heavy antiquities inside the main exhibition halls of the Grand Egyptian Museum.
Minister of Tourism and Antiquities Ahmed Essa on Saturday held an expanded meeting via video conference to follow up on the latest business developments of the remaining work inside GEM.
The meeting discussed the plan to secure the main exhibition halls, in preparation for placing small and medium artifacts in the display windows.
Essa was briefed on the implementation of the graphic and multimedia works of the second phase of the main exhibition halls.
The minister thanked all the museum staff for their efforts to help complete the GEM.
He stressed the importance of committing to finalize all work at the previously specified schedule, in addition to overcoming any obstacles.
Constructed on approximately 500,000 square meters, the new GEM is located nearby the Giza Pyramids and will house the world's largest antiquities collection belonging to a single culture's heritage.
The GEM is set to showcase 5,000 relics from Tutankhamun's collection as well — including 2,000 artifacts displayed for the first time.
The museum includes huge exhibition halls, and is distinguished by its proximity to the Giza pyramids area and the New Administrative Capital, which makes it a gateway to Egypt's past, present and future.
It is expected to attract about five million tourists.