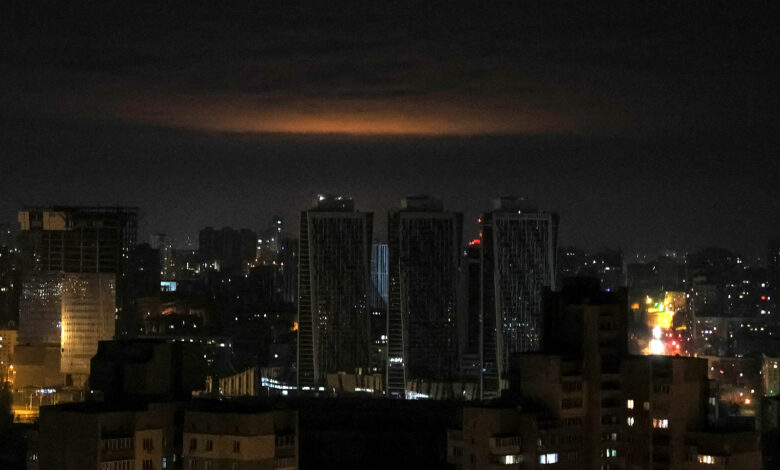 Ukraine's capital Kyiv was experiencing power outages Monday, after overnight shelling damaged energy infrastructure facilities in the city, its mayor said.
Vitaly Klitschko said some heat supply facilities were disconnected from the power supply, but the city's water supply remains normal.
Russian shelling in recent weeks targeting critical infrastructure across Ukraine has left much of the country without access to heat and power, amid a harsh winter season. Crews worked for days ahead of New Year's Eve to repair systems and fortify the grid, but Ukrainian officials said Saturday that Moscow's attacks aim to plunge cities into darkness on the holiday.
Klitschko previously said 30% of the capital was left without power on New Year's Eve due to emergency shutdowns.
Meanwhile, locals in Kyiv expressed a resolve to celebrate the new year, telling CNN they hope that 2023 could bring peace, as Russia's invasion grinds on.