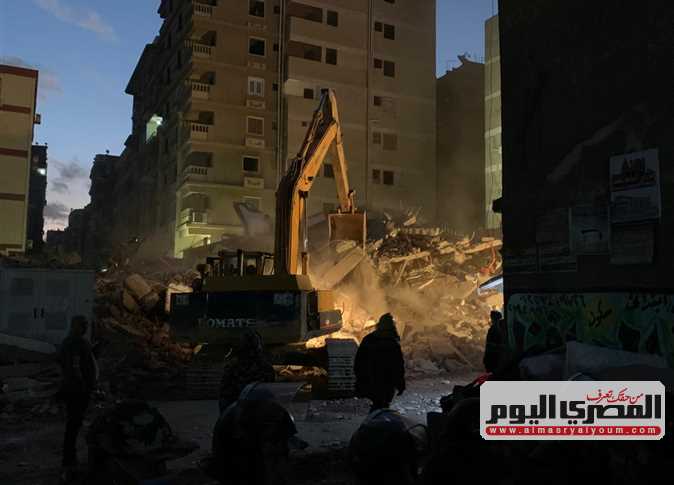 On Tuesday, Egyptian security authorities arrested the owner of the building that collapsed in Gesr al-Suez on Saturday, after an arrest  warrant was issued by Egypt's Public Prosecution.
The building's collapse has claimed 20 lives so far, with search teams still scouring the area for survivors.
The head of the Gesr al-Suez neighborhood said, during an interview with authorities, that a claim was filed against the property before its collapse, due to construction violations.
The 10-story residential building was located next to Omar Ibn al-Khattab metro station. Forty ambulances transported the injured to two hospitals in the area after the collapse.
Cairo's governor has formed an engineering committee to examine the neighboring properties to determine if they were affected by the collapse. while removing the waste resulting from the collapsed building.
Building collapses are not uncommon in Egypt, where many properties are built without permits and in violation of construction regulations.
The Egyptian government has recently cracked down on unlicensed and unsafe buildings in the country, giving the property owners the choice to repair and pay taxes on the building or have it demolished.