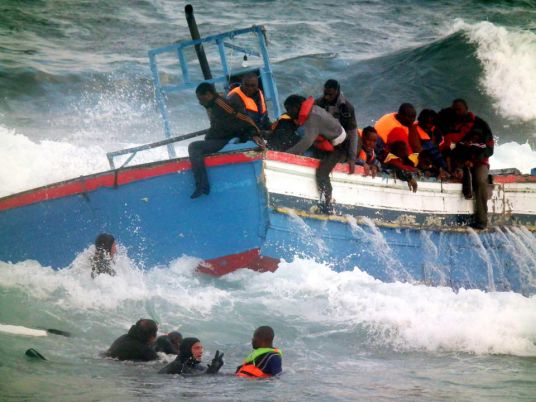 Ibrahim Abdel Hamid, owner of the shipwrecked sailing boat 'Badr al-Islam', which sank after crashing into a trade ship in the Suez gulf, said it sank in less than three minutes after the crash.
Sailors on other surrounding boats immediately tried to rescue the drowning fisherman, he said adding that they could rescue 13 out of 42 people on board of the boat. Twelve were officially declared to have been killed, while the rest are still missing.
In a phone call with a talk show aired on the privately-owned Al-Tahrir TV channel, Abdel Hamid said that the rescue and navy forces did not intervene to save the sailors. "It would have been different, if they had been foreigners," he said.
He indicated the trade ship went ahead without stopping to save the victims, though it was later seized after the accident was reported. Such a large ship could have checked for surrounding boats 2km away via radar, he added.
Meanwhile, Hesham Abu Senna, head of Red Sea ports authority, said in another phone call that the rescuing efforts started at 8 am, although the accident took place at 2 am, which he blamed on weather conditions saying that wind speed reached 50 knots.
The Kuwaiti vessel, according to Abu Senna, was seized in Safaga seaport. Its crew will be referred to prosecution on Monday.
Edited translation from Al-Masry Al-Youm