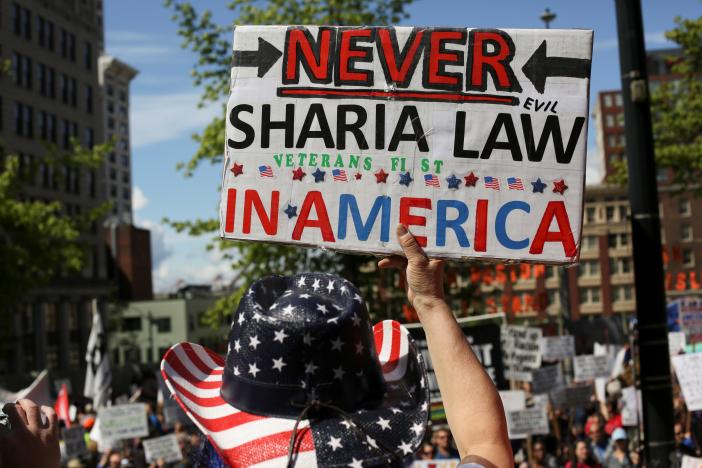 Pakistan summoned the US ambassador in protest against US President Donald Trump's angry tweet about Pakistan's "lies and deceit", while Foreign Minister Khawaja Asif dismissed the outburst as a political stunt.
David Hale was summoned by the Pakistan foreign office on Monday to explain Trump's tweet, media said. A spokesperson for the US Embassy in Islamabad confirmed the meeting took place.
In a withering attack, Trump on Monday said the United States has "foolishly" handed Pakistan more than $33 billion in aid in the last 15 years and had been rewarded with "nothing but lies and deceit".
"They give safe haven to the terrorists we hunt in Afghanistan, with little help. No more!" Trump wrote on Twitter.
Pakistan Prime Minister Shahid Khaqan Abbasi on Tuesday will chair a cabinet meeting that will focus on Trump's tweet, while on Wednesday the country's top civilian and military chiefs will meet to discuss deteriorating US ties.
Relations between United States and its uneasy ally Pakistan have been strained for many years over Islamabad's alleged support for Haqqani network militants, who are allied with the Afghan Taliban.
Washington has signaled to Pakistan that it would cut aid and enact other punitive measures if Islamabad did not stop helping or turning a blind eye to the Haqqani network militants who carry out cross-border attacks in Afghanistan.
Islamabad bristles at the suggestion it is not doing enough in the war against militancy, saying that since 2001, Pakistan has suffered more than the United States from militancy as casualties at the hands of Islamists number in the tens of thousands.
Pakistani Foreign Minister Khawaja dismissed Trump's comments as a political stunt borne out of frustration over US failures in Afghanistan, where Afghan Taliban militants have been gaining territory and carrying out major attacks.
"He has tweeted against us (Pakistan) and Iran for his domestic consumption," Asif told Geo TV on Monday.
"He is again and again displacing his frustrations on Pakistan over failures in Afghanistan as they are trapped in dead-end street in Afghanistan."
Asif added that Pakistan did not need US aid.
A US National Security Council official on Monday said the White House did not plan to send $255 million in aid to Pakistan "at this time" and said "the administration continues to review Pakistan's level of cooperation." In August, the administration had said it was delaying the payment.