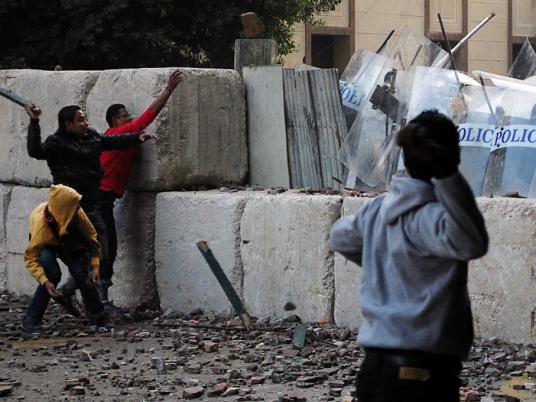 Palestinian Minister of Prisoners' Affairs Issa Qaraqe arrived in Cairo from Ramallah Sunday to discuss the issue of hunger-striking prisoners in Israeli prisons, Palestinian sources said.
The sources said he is considering bringing the case to international arbitrators, as the prisoners face violent Israeli practices and resorted to hunger strikes to demand more humane conditions.
Around 3,000 Palestinian prisoners are on hunger strikes to protest inhumane treatment in Israeli prisons. Some of them say they were detained without trials.
The sources added that the Palestinian Authority is keen that international rights organizations and all supporters of prisoners' rights, freedom and peace move quickly to rescue the prisoners, who have been on strike for more than 60 days.
In April, Palestinian President Mahmoud Abbas said he would take the issue to the United Nations in an international campaign uniting all Palestinian factions.
Edited translation from DPA