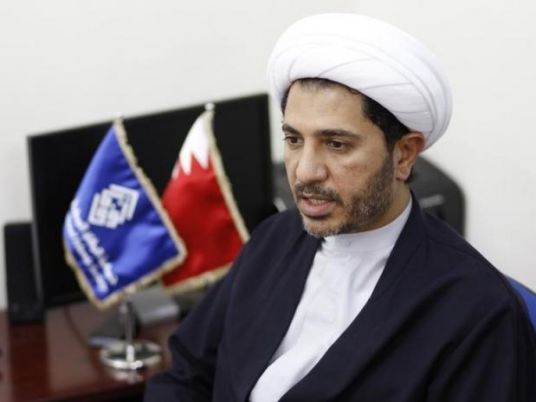 Sheikh Raed Salah, a leader of the Islamic Movement in Israel, said a recent Israeli decision to jail him for 11 months would only strengthen his resolve "to work for the eventual liberation of Jerusalem [Al-Quds] and the Al-Aqsa Mosque from Israeli occupation".
In a recorded speech played Saturday at an event held by the independent Jordanian Engineers Association in Amman, Salah asserted that the liberation of Jerusalem and the iconic mosque constituted "a genuine Islamic, Arab and Palestinian right".
"This right will be ours until Judgment Day," he declared. "The Israeli presence in these places has no legitimacy; sooner or later, this presence will vanish."
At the event in Amman, which was attended by dozens of prominent Jordanian political and labor figures, syndicate head Majid al-Tabbaa, said Salah's trial by the Israeli authorities "is not a trial for him alone, since the Israeli occupation tries children, women, the elderly, and all Palestinians, who have become Jerusalem's last line of defense".
Saleh al-Armouti, a former head of the Jordanian Lawyers' Syndicate, for his part, said that Israel's decision to imprison Salah was "in violation of international resolutions, which Israel continues to trample on."
Al-Armouti went on to urge the leaders of Arab and Islamic countries to "defend the holy places [in Palestine] and the Palestinian people".
Two weeks ago, Israel's Jerusalem District Court rejected an appeal lodged by Salah, the leader of the Islamic Movement in Israel's northern branch, sentencing him to 11 months behind bars for "inciting violence".
Israeli prosecutors had demanded that he be jailed for between 18 and 40 months for "inciting violence" in a 2007 sermon he delivered in Israeli-occupied East Jerusalem's Wadi al-Joz neighborhood.
According to the court, implementation of the ruling will begin on Sunday (November 15).
For Muslims, the Al-Aqsa Mosque represents the world's third holiest site. Jews, for their part, refer to the area as the "Temple Mount", claiming it was the site of two Jewish temples built in ancient times.
Israel occupied East Jerusalem — in which the Al-Aqsa is located — during the 1967 Middle East War. It later annexed the holy city in 1980, claiming it as the capital of the Jewish state in a move never recognized by the international community.
In late 2000, a visit to Al-Aqsa by controversial Israeli leader Ariel Sharon sparked what later became known as the "Second Intifada", a popular uprising against the Israeli occupation in which thousands of Palestinians were killed.