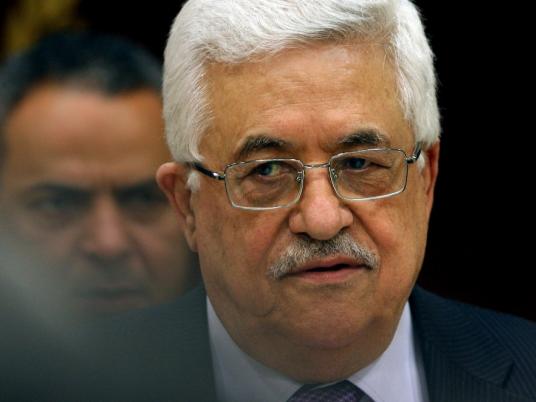 Palestinian president Mahmoud Abbas is to make a formal visit to Cairo on Sunday, during which he will meet with Field Marshal Hussein Tantawi, said Palestinian Ambassador to Cairo Barakat al-Farra.
Farra told Palestinian news agency WAFA that the meeting will focus on the latest developments in the Palestinian reconciliation efforts.
Last week Abbas, who was in Baghdad to attend the Arab League summit, said that efforts to reconcile his own faction, Fatah, and Hamas had frozen.
Hamas and Fatah signed a reconciliation deal in Cairo last May to end years of rivalry, but the deal repeatedly stalled over who would run a new unity government.
Abbas and Tantawi, the head of Egypt's ruling military council, will also discuss ways to ease the blockade of the Gaza Strip, said Farra.
This month a UN relief agency said that the majority of the Gaza population has been experiencing power cuts of up to 18 hours per day after the Gaza power plant was forced to shut down on 14 February due to a lack of fuel.
Egypt had promised to provide Gaza with fuel but the precise terms are still being negotiated.
The Palestinian president will also inaugurate the new headquarters of the Palestinian embassy in Egypt, which is located in the outskirts of Cairo.