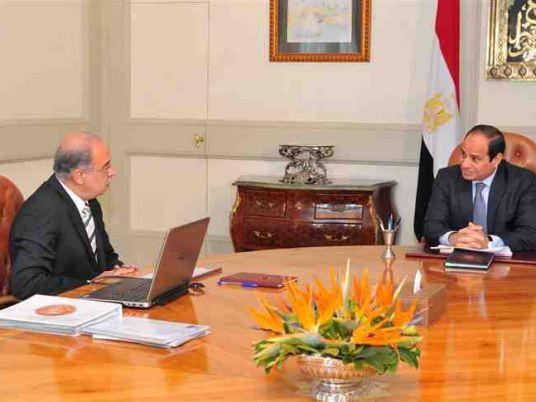 A fact-finding panel formed upon directives by President Abdel Fattah al-Sisi has begin inquiries into corruption within the government, managing to find evidence of financial malpractice in six ministries.
Regulatory sources told Al-Masry Al-Youm that the panel, which began its work on Sunday, has managed to seize evidence of financial corruption at the ministries of interior, transport, communication, finance, irrigation and agriculture.
The presidency ordered the formation of the panel following statements by Hisham Geneina, head of the Central Auditing Organization (CAO), in which he was quoted as saying that corruption within the government cost LE600 billion in 2015.

A spokesperson of the CAO, however, dismissed the reports as inaccurate, explaining to al-Wafd newspaper that the amount was the cost of corruption since 2012, rather than 2015 alone.
Sources close to the panel told Al-Masry Al-Youm that the cost in 2015 stood at tens of billions, rather than the LE600 billion quoted by news reports. They added that a small number of established incidents of corruption have been referred to prosecutors for investigation.
Edited translation from Al-Masry Al-Youm