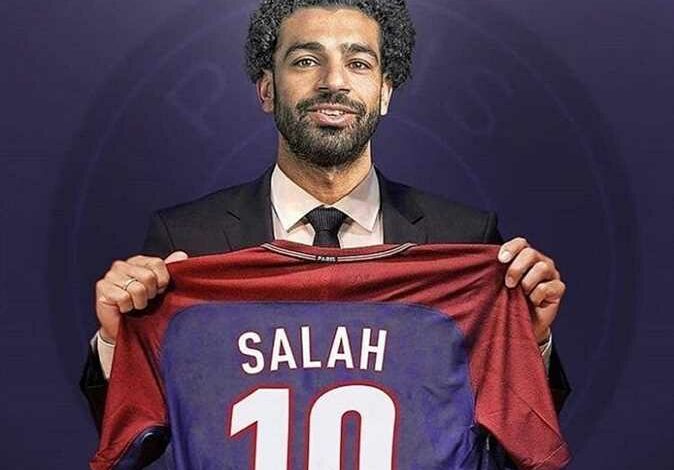 Paris Saint-Germain (PSG) officials have begun moves to pick up Egyptian Liverpool star Mohamed Salah during the upcoming summer transfer season.
The French officials have expressed their interest in contracting with Salah, indicating a real possibility that the Egyptian striker would leave Liverpool during the next summer transfer season.
According to French newspaper L'Equipe, Paris Saint-Germain will contact Salah's agent to discuss the possibility of his transfer to the French club next season.
Although negotiations are still in their preliminary stages, the French newspaper revealed a proposal that Paris Saint-Germain officials are studying a huge offer for Salah.
Paris Saint-Germain is concerned about the future of its star Mbappe, whose contract is yet to terminate after a year and has not yet reached an agreement with the club to renew it. he has also expressed interest in signing with Real Madrid.
According to L'Equipe, Paris Saint-Germain wants to equate Salah with the Brazilian Neymar Jr., who receives 600,000 euros per week, or 2.4 million euros per month, which is equivalent to three times his current salary with the English Liverpool.
Despite Salah's struggle for the Premier League's top scorer title and his stellar performance, Liverpool suffered this season with poor results – threatening to disqualify the club from the Champions League in the upcoming season.
Salah receives 200,000 euros per week from Liverpool, with whom his contract expires in the summer of 2023.
With Liverpool, Salah won the English Premier League, the European Champions League, the European Super Cup, the Club World Cup, the English Premier League top scorer twice and the second top scorer this season, where he scored 21 goals, one goal away from Harry Kane who won the title for this season. He also was named the third best player in the world, and best player in Africa twice.
Salah is on the list of candidates competing for the best player in the English Premier League season 2020/2021 award.
Salah is competing for the award with Manchester City duo Kevin De Bruyne and Rúben Dias, Mason Mount of Chelsea, Bruno Fernandes of Manchester United, Harry Kane of Tottenham Hotspur, Jack Grealish of Aston Villa and Tomás Soucek of West Ham.
The public has the opportunity to vote for the best player, coach, and goal awards. Their votes represent 10 percent of the total votes, and will be combined with the votes of the judging committee.
Edited translation from Al-Masry Al-Youm