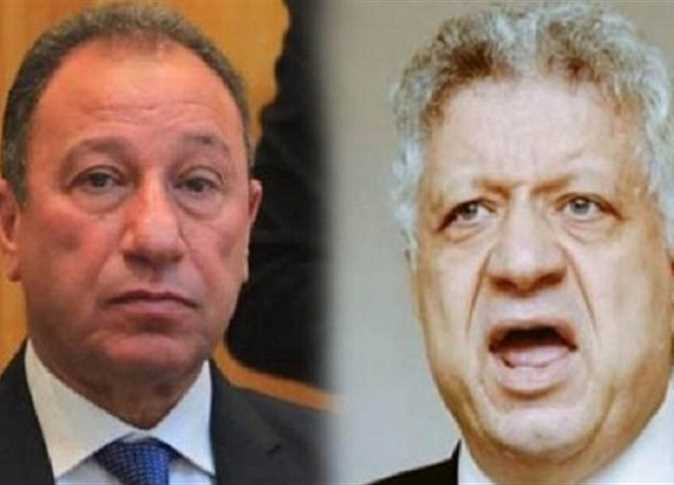 The Constitutional and Legislative Affairs Committee of the Egyptian House of Representatives on Sunday turned down a request submitted by Prosecutor-General Hamada al-Sawy to lift the immunity of Zamalek club president Mortada Mansour, so that an investigation can began regarding accusations by Al-Ahly president Mahmoud al-Khatib of slander and libel from Mansour.
The committee's vice chairman Ehab al-Tamawy said the request was shot down after it was found the accusations were baseless.
Mansour presented five paper documents providing the accusations were false and borne from ill intent, he explained.
According to Mansour, Khatib's accusations were derived from a fabricated video shared on social media which reportedly showed Mansour slandering Khatib and Ahly player Mahmoud Kahrba.
Mansour implored Khatib to stop raising tensions between the two clubs and their fanbases.
Tensions between the two club leaders had reached a high when, back in October 2019 the Al-Ahly Sporting Club addressed the Chief of the Presidential Staff, the Public Prosecutor, the Prime Minister, the Speaker of the House of Representatives, and the Interior Minister, calling on them to intervene to deter Zamalek president Mortada Mansour from "spreading lies" and defaming the family of Mahmoud al-Khatib, chairman of Ahly.
In a statement published on its official page on Facebook, Ahly said that its administration and fans have "reached their limit" regarding the offenses of the President of Zamalek. Ahly said in a statement that Mansour is now defaming families and spreading lies through phone-ins with satellite channels.
Edited translation from Al-Mary Al-Youm