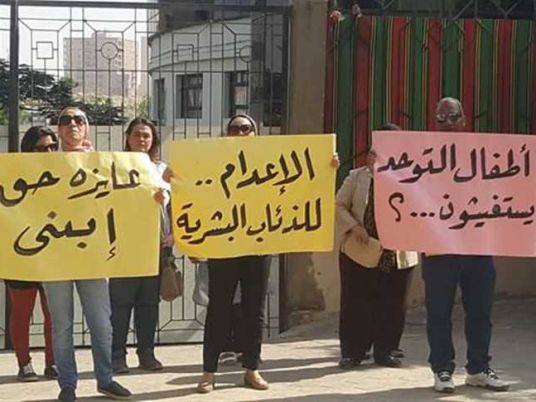 The parliament has finally approved tightening the Criminal Procedure Law over raping children to a minimum of three years in prison and a fine not less than LE 50,000.
The amendment ensures this if the victim has not reached 18 years of age or if the defendant is among those mentioned in the second article of article no. 267, including: those who have power over the victim either at work, family or school; or pressured the victim; or if the crime was committed by two persons or more; or if one of them possessed a weapon, the penalty should be between three to seven years in prison and the fine between LE50,000 to LE100,000.
The law stated that it is considered sexual harassment if the crime mentioned proves that the defendant seeks a need of sexual interest from the victim, as in that case, the defendant should be sentenced to no more than three years in prison and fined between LE20,000 to LE50,000.
The old sexual harrasment law, which was issued in 2014 during Adly Masnsour's era, stated a minimum sentence of 6-months imprisonment and a fine of LE 3,000 for an offence.
The proposed bill against sexual harrasment was harshly criticzed by anti-harassment movements in Egypt, who belive that maximizing the years of imprisonment is useless. They named the bill the "Kanoun Nashaz", an Arabic item meaning a "Cacophony Law".
On the official side, the member of parliament (MP) Aboul Maaty Mostafa demanded that the defendant should spend the punishment period performing community service in mosques, churches or governmental authorities for the purpose of rehabilitation.
Mostafa stressed that the government should not deal with the sexual harasser only as a criminal, but rather as a person who is not well brought up and must be rehabilitated; thus, raising the number of years of imprisonment of the penalty is useless, in his view.
While MP Gamal al-Sherif voiced the opinion that both the harasser and the victim needed rehabilitation.
Sherif stressed that when he served as the head of the Juvenile Department of the Ministry of Interior, they were surprised that many of the young harrasers became homosexuals after they came out of detention.