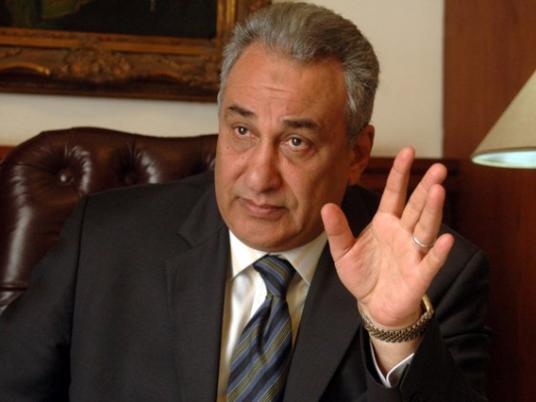 Participants in the conference supporting the army and the police in combating terrorism that was organized by the General Union of Egyptian Workers on Tuesday staged a vigil after the conference, demanding punishment of the perpetrators of the recent Sinai attack, sanctions against the countries involved in supporting terrorism and enforcement of the emergency law to stop further terrorist operations.
Lawyers Syndicate Chairman Sameh Ashour said during the conference that the terrorist attacks against Egypt intend to overthrow the state and disrupt the country's march. He also claimed that such attacks were sponsored by the United States and the Brotherhood.
He called on President Abdel Fattah al-Sisi to drop the US aid and shouted: "Down with America, down with Israel and Zionism."
He said Egypt faced three waves of global siege over its recent history, the first of which was during the reign of Mohamed Ali, the second under President Nasser and the third these days to impede the "epic led by President Abdel Fattah al-Sisi to build a democratic and strong state."
"We have the legitimate right to defend ourselves against terrorism," he said.
Union President Gibaly al-Maraghy called for trials of the perpetrators of terrorist attacks and the execution of the death sentences issued against them. He also called for fighting rumors that reverberate against the Suez Canal project and development plans carried out in Egypt.
Columnist Mostafa Bakry said the Brotherhood failed miserably during their rule of Egypt, prompting the Egyptian people to demand their ouster. "They just failed in the Tunisian parliamentary elections, which pushed them to work secretly again and conspire against Egypt," he said.
Edited translation from Al-Masry Al-Youm