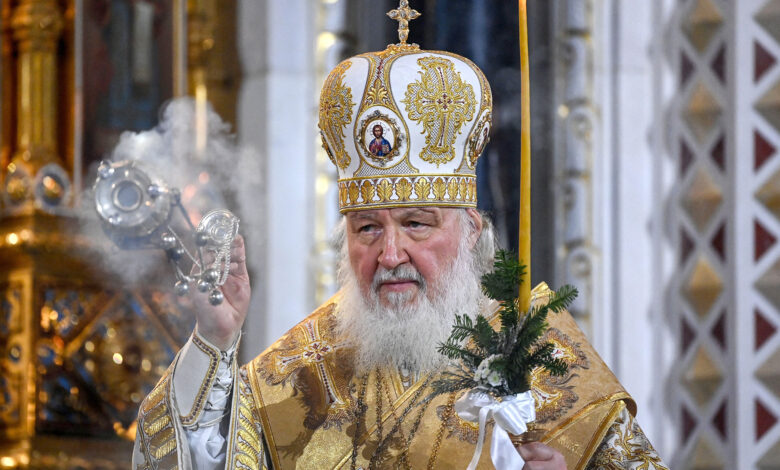 Patriarch Kirill, the leader of the Russian Orthodox church, has called for a temporary 36-hour ceasefire in Ukraine to mark the Orthodox Christmas.
"I, Kirill, Patriarch of Moscow and All Rus' [Russia], appeal to all parties involved in the internecine conflict with an appeal to cease fire and establish a Christmas truce from 12:00 on January 6 to 24:00 on January 7, so that Orthodox people can attend services on Christmas Eve and on Christmas Day Christ," reads a statement from the Moscow Patriarchy press service.
Kirill has been a vocal supporter of the war in Ukraine, and gave a sermon in which he said that "military duty washes away all sins."
The leader of the Russian Orthodox church has also been locked in a feud with Pope Francis, who has described the invasion of Ukraine as Russian "expansionism and imperialism."
And in May, the Pope urged Patriarch Kirill not to "become Putin's altar boy."
Some context: In November, a branch of Ukraine's Orthodox church announced that it would allow its churches to celebrate Christmas on December 25, rather than January 7, as is traditional in Orthodox congregations.
The announcement by the Kyiv-headquartered Orthodox Church of Ukraine widened the rift between the Russian Orthodox Church and other Orthodox believers that has deepened due to Russia's invasion of Ukraine.
In recent years a large part of the Orthodox community in Ukraine has moved away from Moscow, a movement accelerated by the conflict Russia stoked in eastern Ukraine beginning in 2014.
This post has been updated to correct the length of the proposed ceasefire. The suggestion is that it would run for 36 hours, from noon on January 6 until midnight on January 7.