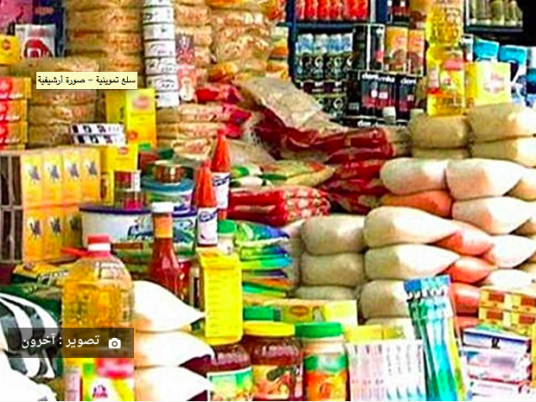 On May 9, President Abdel Fattah al-Sisi approved a 10 percent increase on all state pensions, a move that benefits about 9 million pensioners nationwide. The increase starts from July and was generally well received, but critics have pointed out that the added income will be canceled out by ongoing rises in consumer goods, including food.
State pensions are mostly available to those on low incomes once they reach retirement age at 60, and Sisi's increase has mostly helped the poor, including government workers on low income. Pensions have risen by at least LE75 monthly, making the minimum monthly pension LE500 pounds.
For state employees, pensions have risen by 10 percent, as determined by law No. 47 of 1978 dealing with civilian state employees.
On day of the announcement, however, the Central Bank of Egypt and the Central Agency for Public Mobilization and Statistics announced the annual and monthly rates of inflation, which reached unprecedented levels.
CAPMAS said on Thursday that Egypt's annual urban consumer price inflation jumped to 12.3 percent in May from 10.3 percent in April.
The central bank devalued the pound in March by around 13 percent, and then hiked interest rates by 150 basis points at its Monetary Policy Committee meeting on March 17 to curb inflationary pressures.
Now the question is whether rise to pensions and salaries is commensurate with the soaring prices.
Yomna al-Hamaqi, professor of economics at Ain Shams University, calls the state's attention to the plight of pensioners "a breakthrough," but criticizes the cabinet for not doing enough to combat consumer inflation.
Mohamed al-Masry, vice president of the Federation of Chambers of Commerce, blames consumer inflation on the dollar crisis and the increase in import taxes, pointing out that more than 60 percent of commodities are imported.
Record price rises
According to CAPMAS, the prices of foods in the grains category, including bread, rose by 8.4 percent in May, while meat and poultry witnessed an increase of 3.8 percent. Vegetables rose by 3.8 percent, fruit by 5.2 percent, takeaway foods by 4 percent, and health care services by 15.1 percent.
The price of rice increased by a massive 51.9 percent over the 12 months from May 2015.
Masry said that the imposed restrictions on imports had reduced the volume of goods in the market, prompting some traders to manipulate prices.
Hamaqi said that the government should control inflation by increasing the flow of goods into the market.
"There are poultry investments exceeding 30 billion pounds in Egypt, but needs to be reviewed to increase production and fulfill the demand in the domestic market."
Soaring food prices are of particular concern to Egyptians at Ramadan due to the large amounts of food consumed during evening gatherings and family feasts.
"It was not good of the cabinet to hold a meeting after the price hikes without establishing a plan for the month of Ramadan," she said.
Tackling poverty
Nearly 40 percent of Egypt's population lives around the poverty line, which is less than US$2 a day, according to government statistics from last year.
To fix the prices of commodities, the government has sent refrigerator trucks to squares, selling subsidized rice, meat, and poultry products. The armed forces have been applying similar methods, but so far they have not been able to bring the price increases under control.
In addition to pensions, the government has been attempting to boost the monthly purchasing power of the poor by other means. This June, the Ministry of Supply and Internal Trade has increased the monthly allowance on food ration cards from LE15 to LE18 per person.
According to the vice president of the Federation of Chambers of Commerce, the government has tried many methods to control consumer inflation and increase the incomes of the poor, but inflation always cancels their efforts.
While, Hamaqi said government programs to support low-income citizens are very welcome, they need constant evaluation to ensure they are being of real benefit.