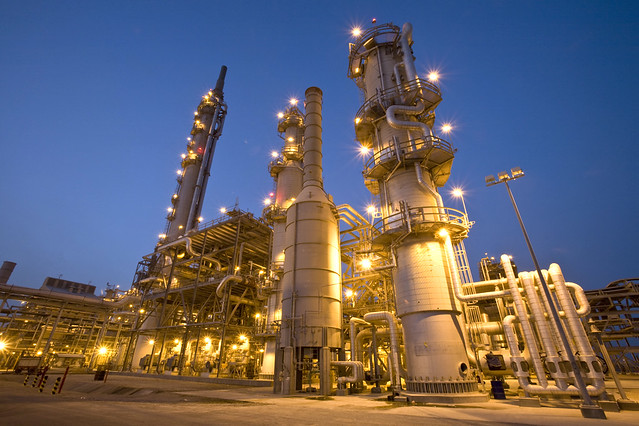 The Minister of Petroleum and Mineral Resources Tarek al-Mulla discussed, with a delegation from the Japanese Toyota Tsusho, headed by Tokuji Koyama, Director General of Energy Infrastructure Projects, the initial study conducted by the company to evaluate possible cooperation opportunities with the petroleum sector to produce blue ammonia in Egypt as a source of low carbon energy.
The study initially explores the possibilities of producing blue ammonia in the petroleum sector as one of the solutions to provide green energy and reduce carbon emissions, Mulla said, in a statement, Monday.
The study comes within the framework of the memorandum of understanding signed between the two gas-holding companies Egyptian Petrochemicals Co. and Toyota Tsusho Corporation, according to the statement.
The delegation of the Japanese company reviewed the contents of the study, which dealt with converting gray ammonia that is currently produced to blue ammonia, which is used as a hydrogen carrier based on the carbon capture and storage (CCS) technology.
According to the study, CCS technology could be applied to capture part or all of carbon emissions in Misr Fertilizers Production Company (MOPCO) and Abu Qir Fertilizers and Chemicals Industries Company and then transfer it to the old oil and gas production fields, with the aim of benefiting from converting the surplus gray ammonia production produced by the two companies into blue ammonia.
The study recommended establishing a new line in one of the two companies to produce ammonia to be studied during the detailed feasibility study phase. It also recommended increasing the competitiveness of the blue ammonia product, by raising the production capacity of the new line.
At the end of the meeting, Mulla stressed the importance of conducting more studies during the coming period to find out the feasibility of the project and support it.
Blue ammonia is one of the most important new solutions to provide low-carbon energy, in addition to being a partial solution to meet the global challenges of increasing energy demand. Blue amonia is used as a source for low-carbon electricity generation, which is a major boost on the gradual transformation to green energy through providing low-carbon hydrogen-based sources of energy.