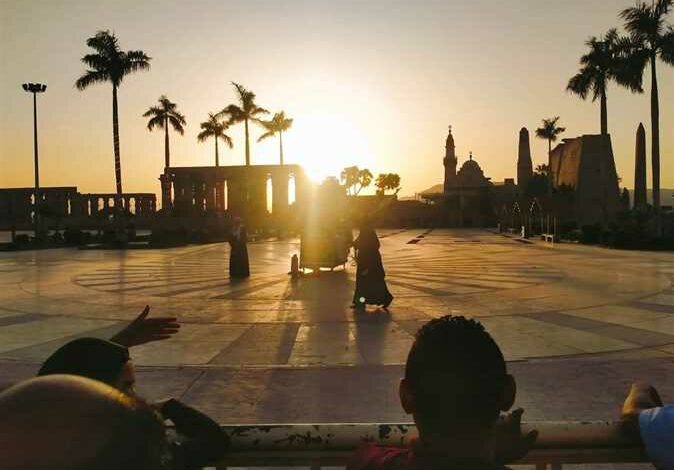 Security authorities in Egypt arrested two men claiming to have been sent by the late Sufi Sheikh Youssef Abul-Haggag to deliver an artifact and message to President Abdel Fattah al-Sisi, whom their letter described as "Egypt Potiphar."
They said were carrying a sample of the treasure of a "pharaonic tomb located in a place that no one else knows". Their sought to deliver the treasure personally after failed attempts to contact officials through sending faxes with no response.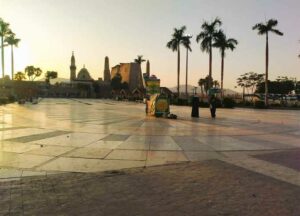 Authorities were tipped on two people arriving at the square with "A cart clad in green embroidered fabrics, on which are written Quranic verses, religious phrases, and pictures of President Abdel Fattah al-Sisi, and written under it the phrase Egypt Potiphar. It is also covered with feathers, in addition to some pottery, some metal tools, and clay, which they said contained gold."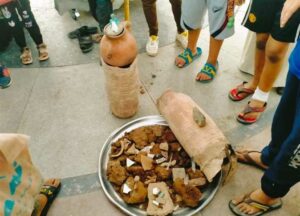 They said that they were carrying "a 12-year-old message of knowledge, and tried to communicate with the President, the Prime Minister and the Governor to deliver the message and hand over the very large treasure sent to them by Abul-Haggag, and the people of the entire province will be enriched."
The text of the fax reads: "May God grant you peace, and salute you in His glory, Egypt Potiphar, and bestow upon you a map of the treasures of the Luxor Temple."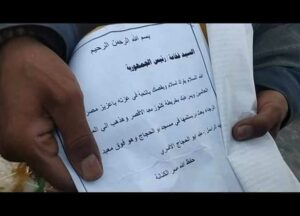 The fax was allegedly signed by a descendant of Sheikh Abul-Haggag.
An ancient message?
Abul-Haggag was born in Iraq in 1150 AD and died in 1244 in Luxor in Upper Egypt.
His mosque is one of the oldest mosques in Egypt, specifically built in 1259 on the eastern side of Luxor Temple, and is subject to the supervision of the Ministry of Antiquities as an antiquity.
Edited translation from Al-Masry Al-Youm