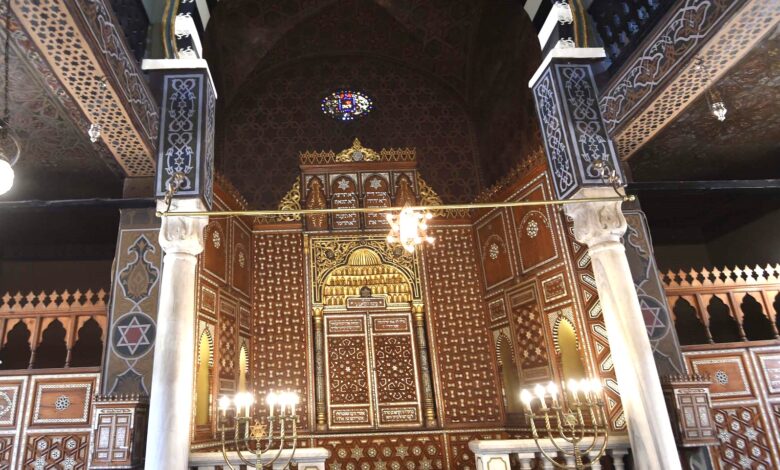 Prime Minister Mostafa Madbouly has inaugurated the Ben Ezra Synagogue after its restoration work was finalized, the Ministry of Tourism and Antiquities announced.
The Ben Ezra Synagogue is one of the oldest synagogues in Egypt.
It contains many valuable books related to Jewish customs, traditions and their social life in Egypt, in addition to the Cairo Geniza, which is a collection of books, scrolls, and papers of importance to scholars and researchers interested in the life and history of Egypt's Jews.
The synagogue is attributed to Abraham bin Ezra from the Middle Ages. The temple dates back to the 12th century, and was rebuilt in the 19th century.
The architectural layout was originally a church that was later converted into a Jewish temple. It is a rectangular area with facades devoid of decorations.
From the inside it follows the Basilica style, divided by two windows into three parallel porticoes, the middle of which is the most spacious. In the middle portico there are two platforms. The first is known as the Miraculous Atlas, while the second is a platform for prayer (bima).
A balcony for women's prayer is on the second floor. It occupies three sides, at both ends of which are two rooms for the belongings and the Geniza.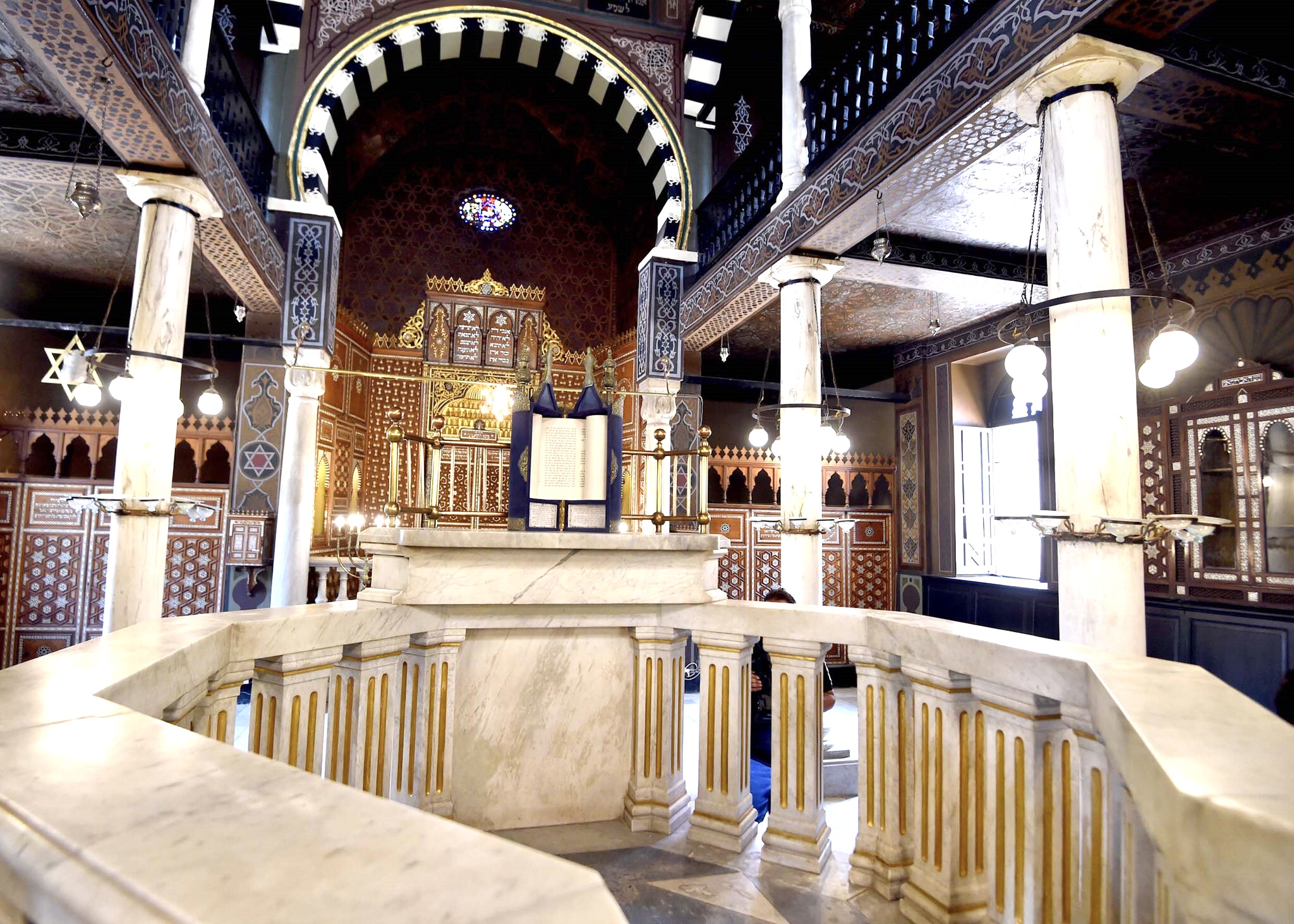 A well is located behind the temple for purification, and ablution is done with its water before entering the temple, particularly for washing feet.
As for the ceiling and walls of the temple, it is covered with stucco and has geometric, Arabesque and floral motifs.
The libraries of the southwestern hallway consist of six adjacent cupboards united by one rectangular frame, all decorated with ivory and mother-of-pearl, as well as inscriptions in Hebrew.
The Geniza was discovered for the first time during the restoration of the temple and the collapse of the ceiling of the Geniza room in 1890.
Preserved across the ages
The Temple of Ben Ezra underwent a number of restorations, the biggest being in 1889 AD when most of the building was demolished and rebuilt based on the old building's Basilica style.
The most recent restoration included meticulous architectural work, including maintenance to the roof of the temple and isolating it and treating its stones.
The entire lighting system was maintained, copper, iron and marble columns were cleaned, while archaeological decorations and the library were properly restored.