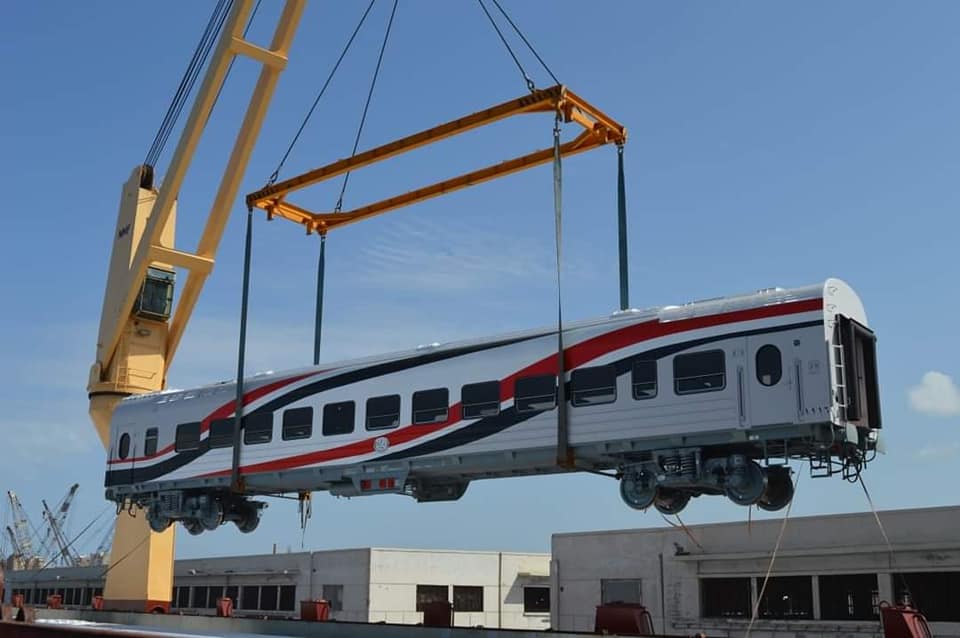 Alexandria port on Friday received 13 passenger railway coaches, with the Transport Ministry now having received a total of 151 coaches, as part of a deal to manufacture and supply 1,300 coaches signed between the Egyptian National Railways (ENR) and the Russian company Transmashholding (the representative of the Russian-Hungarian alliance) at a cost of 1.16 billion euros.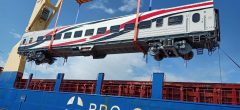 Transport Minister Kamel al-Wazir said that this latest batch consists of third class coaches with dynamic ventilation, and the rest of the coaches will arrive according to schedule.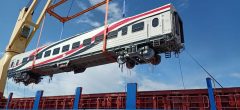 The new coaches that arrive are entered into service according to the daily operating schedule on the ENR, he said so that citizens each month can see these completely new trains, all coming as part of the ministry's efforts to improve its services.
Egypt signed a contract back in 2018 with the Russian-Hungarian Transmashholding Company to supply 1,300 train coaches to the ENR.
The largest deal in the ENR's history, it represents a qualitative shift in the services provided to passengers in Egypt.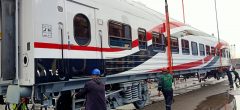 The deal includes 500 third-class units with forced ventilation, 500 third-class units with air-conditioning, 180 second-class units with air-conditioning, 30 second-class units with air-conditioning and buffets, and 90 first-class units with air-conditioning.
Egypt's government aims to overhaul railway facilities though the periodic updating of infrastructure and coaches, focusing on safety and aiming to utilize unconventional methods to provide further resources to implement developmental plans.
Edited translation from Al-Masry Al-Youm