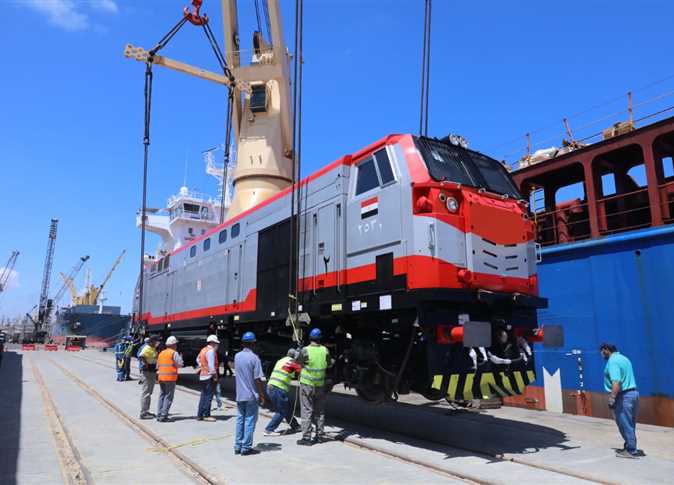 Egyptian Transport Minister Kamel al-Wazir announced on Sunday that the BBC pearl ship carrying 20 new locomotives has arrived at Alexandria port, delivering the third batch from the deal with General Electric Transportation to manufacture and supply 110 engines.
The Transport Ministry in 2017 signed contracts to purchase 100 new GE engines and maintain 81 others to improve the services provided by the Egyptian Railways Authority.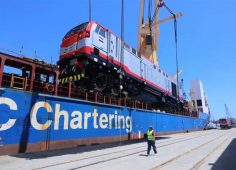 A ministry statement on Saturday said that the deal includes a 15 year supply of spare parts and technical support, worth US$602.05 million.
Egypt received 10 locomotives from the deal in November, with the total number of locomotives delivered so far at 50, the statement added.
Another 20 locomotives are scheduled to arrive before the end of this month, it said.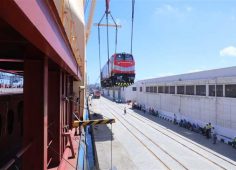 The government has made also an agreement with the European Bank for Reconstruction and Development (EBRD) to finance the purchase of new locomotives.
The ministry explained it has begun a plan to develop the railway system.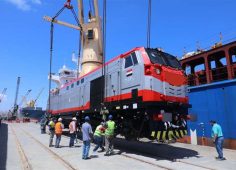 This comprehensive development plan includes the implementation of major projects to develop signaling systems on the main lines of the network, at a cost of one billion dollars, as well as contracts to purchase spare parts for engines at the same cost, according to the Transport Ministry.
Edited translation from Al-Masry Al-Youm